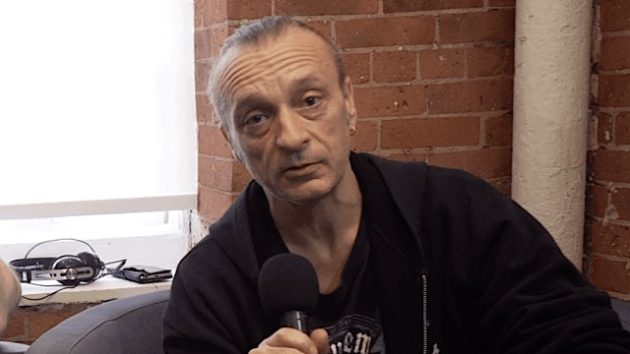 Last week, in an interview with Heavy Consequence, MAYHEM bassist Necrobutcher revealed that he was planing to kill band's guitarist Øystein "Euronymous" Aarseth, himself back in 1993, if Varg Vikernes had not beat him to it.
In a recent interview with Revolver, Necrobutcher explains why he had such a problem with Euronymous and why he wanted to kill him.
"I wanted to kill that f*cker in the end. He … Imagine that somebody you think is your friend coming home and finding your other friend killed themselves and took pictures of their dead body. Who the f*ck in their right mind would do anything like that?
"Everybody should have the little bit of intelligence to know that, that's gotta be somebody completely stripped from empathy and normal emotions," he continued. "And really a bad f*cking person. But now he's a f*cking hero! And it's like, OK, I've always talked good about him, never wanted to talk bad about the dead, but this has gone too far now.
"He's the big hero? No, he's the big f*cking asshole, that's who he is. The betrayal — he betrayed his friends and the bad karma in the end came and took him. I never cried a tear for that guy.
"I was mad as f*ck when he died, and what I told that journalist is when I read it in the morning paper, I headed straight home and cleaned my house for all the illegals," Necrobutcher added. "I was sure the cops were going to come home to my place next and that I was going to be a suspect. I didn't know that they already knew who did it.
"[Varg] he was plotting to kill Euronymous on the phone and everything, making an alibi on the phone. But of course, they knew everything! So, I was a little pissed at the cops later on because I'm thinking … they knew what was going on and they didn't even stop it. This is very f*cking bad, you know what I mean? The government was in on killing him.
True Norwegian Black Metal masters MAYHEM will release their highly anticipated sixth studio album Daemon on October 25th.