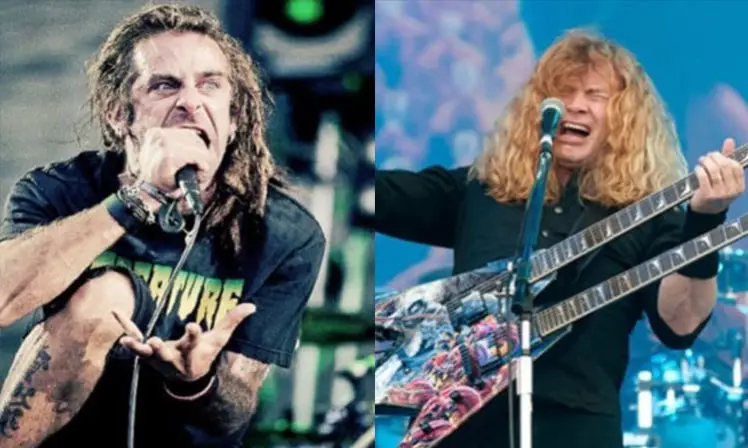 In a new interview with A&P-Reacts, TRIVIUM bassist Paolo Gregoletto says that his band's tour with MEGADETH, LAMB OF GOD and IN FLAMES "is definitely gonna happen," but maybe not on schedule.
"The tour is definitely gonna happen. I don't know if it's gonna happen on schedule. At this point, I'm pretty much resigned to the fact that things are gonna change," Paolo said.
"There's really no way around it. Especially every day when different states are, like, 'Hey, we're not having shows here until this date or that date.' It keeps getting pushed back further and further, and the unknown of the virus and the knock-on effects of the economy around it, it's hard to think that a tour will go ahead this summer as normal.
"But that tour is gonna happen, because it's a great tour, it's a great lineup," he continued. "It's just gonna have to happen when it's safe. And we don't know when that's gonna be. It really comes down to Live Nation, because they are the promoter of the entire thing and they have to make that call at the end of the day. We're kind of just sitting back and waiting to hear what the plan is… It is gonna happen… To me, I couldn't see it getting canceled. From what I heard from people, the worst-case scenario is that it gets moved to other dates."
Tickets and dates for the tour are still available here.