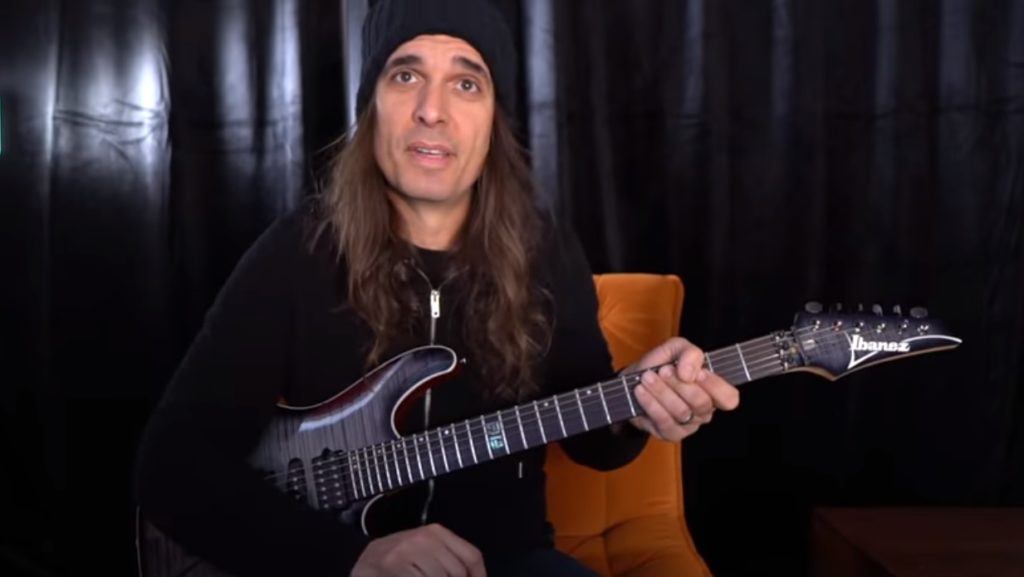 During a recent Q&A, MEGADETH guitarist Kiko Loureiro revealed his favorite METALLICA song.
"My favorite METALLICA song is 'Mechanix,' he said. "I like METALLICA, of course, and I saw Metallica for the first time live in '89 in Sao Paolo, Brazil, and back then I was pretty young, I was 17.
"It was so hard to have any concerts in Brazil back then in '89, so it was cool to see …And Justice for All concert. Then I think I've seen them some other times, and I had the chance to play festivals with them, so yeah, but the favorite song, of course, 'Mechanix.'"
"The Mechanix" appeared on some pre-Kill 'Em All demos, most notably No Life 'til Leather. But then, Dave Mustaine got kicked out of the band and they reworked the song into was going to become as "The Four Horsemen." Then MUSTAINE recorded the original song as "Mechanix" (dropping the word "the" from the title) but at a faster pace and a few other changes. It was released on MEGADETH's debut album Killing is my business… and business is good!
MEGADETH recently rescheduled its "Metal Tour of the Year" with LAMB OF GOD, plus special guests TRIVIUM and IN FLAMES, to 2021.