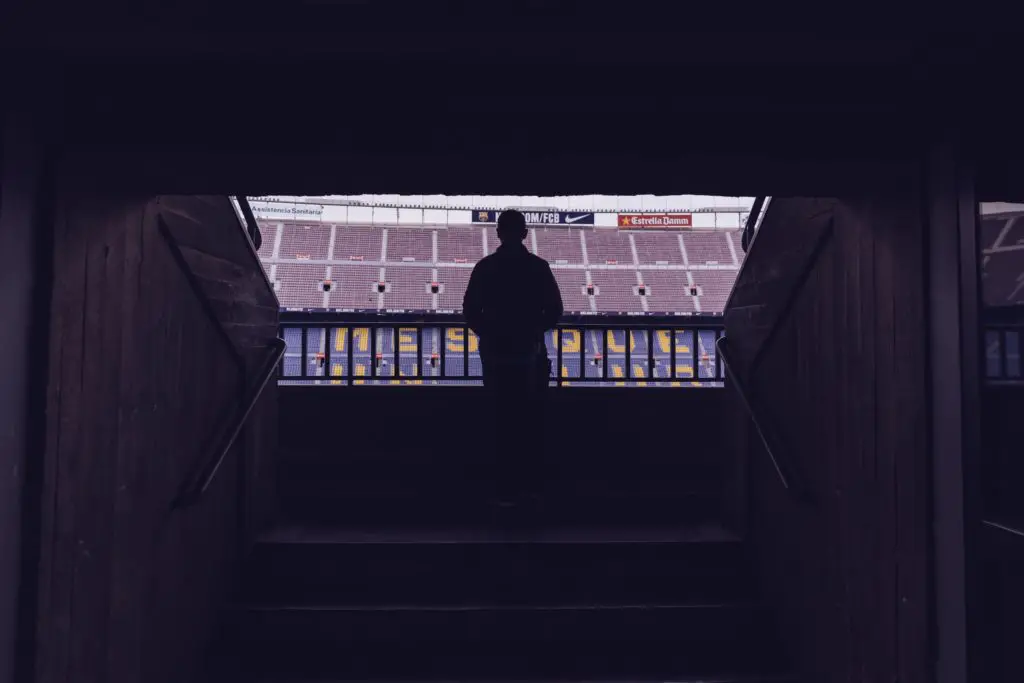 Music and sports go together seamlessly. More specifically, the NFL and metal fit together with stunning ease. Both draw on raw aggression before then channeling that energy into art. Massive crowds fill stadiums just to see each players and band members alike perform beneath bright lights, and they aren't afraid to lose their voices screaming.
The NFL may lack headless bats and moshing, but it's not short on metal anthems or diehard rockers who moonlight as NFL fans. When members of groups like Slayer and Jungle Rot haven't been touring the world, they're filling the stands to cheer on their favorite teams.
Let's take a look at which franchise top metal legends have supported throughout the years.
One: Phil Anselmo & the Saints
Phil Anselmo of Pantera has been an outspoken fan of the Saints for years. The Saints team in itself is fairly metal; it's got its own Who Dat fanaticism, as well as ties to a spooky city. Anselmo doesn't seem to mind that his squad is sometimes the underdog.
Now that sports betting is legal in the US, fans have more options than ever when it comes to getting close to their favorite team. Diehard and casual fans alike can back an NFL team with free bets from top sportsbooks if they're unable to attend a game live—or if their favorite team is an underdog. The most metal part of Phil Anselmo's support of the New Orleans team has been his outspoken support for the Who Dat nation no matter what their record is at the end of a season.
Two: Kerry King & the Raiders
To be fair, the whole of Metallica and half of Slayer are also huge fans of the Oakland Raiders—or they used to be. Two years ago, the franchise packed its bags and moved from the Coliseum out to Las Vegas.
Despite the move, which many fans considered blasphemous by many, Kerry King continues to support his original squad. He also gets extra points for playing multiple concerts wearing a silver-and-purple Raiders jersey. Though the team now plays in Vegas, King prefers to wear the throwback jersey from their Oakland days.
Three: Ozzy Osbourne & the Patriots
Back in 2005, the Black Sabbath frontman surprised the world by donning a Patriots jersey and playing Crazy Train for a New England Patriots game opener. The performance caught the attention of many.
At the time, the football team were entering their dynastic stretch of Championship wins with Tom Brady in the lead and Bill Belichick on the sidelines. Ozzy has never come out to state that he's a fan of the team—but neither were most football fans from 2001-2019. Ozzy stealing a little airtime and cash by taking advantage of their fame is pretty metal.
Four: Jungle Rot & the Packers
Jungle Rot and, most specifically, lead guitarist Dave Matrise, adore most things from their home state of Wisconsin. Despite being a relatively low-key Midwestern state, Matrise and bandmates have never stopped singing its praises—starting and ending with the Green Bay Packers.
Back in a 2011 interview with Decibel Magazine, Matrise listed five of his favorite things about Wisconsin. The list included hunting, dirt bike racing, and summer and winter sports. Topping the list was the Packers. Unlike Anselmo and the Saints, Matrise isn't likely to use any free bets to back the Packs—they aren't often underdogs.
Five: Ronnie James Dio & the Giants
Speaking of underdogs, Black Sabbath's second leading man, who hails from New York City, backs the New York Giants. Unlike Ozzy, this frontman has backed the Giants since childhood. He's been a vocal supporter of his childhood team, similar to Matrise and Anselmo. 
Though Dio isn't known for wearing Giants jerseys on-stage, he has had it out with a few fans live because of their clothing choices. Most famously, Dio gave one fan the bird while playing Heaven & Hell's final concert in New Jersey. The reason behind the scuffle? The fan tossed a rival Philadelphia Eagles jersey onto the stage.