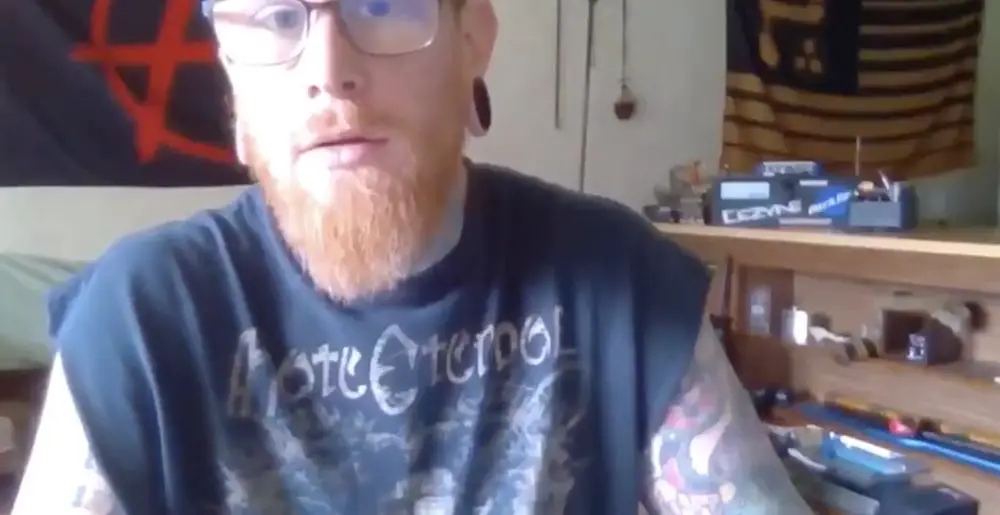 Brandon Caserta is one of the six men who were arrested yesterday for allegedly planning to kidnap Michigan Democratic Governor Gretchen Whitmer, a Democrat.
"The alleged plot included plans to overthrow several state governments that the suspects 'believe are violating the US Constitution,' including the government of Michigan and Whitmer, according to the complaint.

"The FBI became aware of the scheme, first reported by The Detroit News, in early 2020 through a social media group of individuals, according to the criminal complaint."
Caserta, was singled out for having an anarchist flag in the background of one of his video rants. In the video (which we will not post here, but you can see screenshot above), he can be seen wearing HATE ETERNAL shirt, with the PERIPHERY flag in the far background.
Metal Injection also reports that he was a fan of NAILS, and followed acts like GUNS N' ROSES and ANIMALS AS LEADERS on Twitter.
[via MetalSucks]