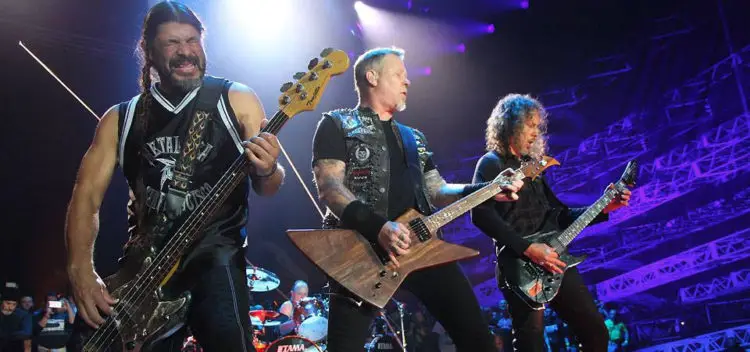 METALLICA has announced a live album from the first All Within My Hands Helping Hands Concert & Auction at The Masonic in San Francisco, CA on November 3, 2018. Helping Hands…Live & Acoustic at The Masonic is a limited-edition, 140g colored 2-LP with a download card.
The Metallica Store will donate all net proceeds from the purchase of this item to the All Within My Hands Foundation. For more information, please visit allwithinmyhands.org.
Recorded by Jason Gossman, mixed by Greg Fidelman, mastered by Reuben Cohen at Lurssen Mastering, vinyl lacquers by Kevin Bartley at Capitol Studios.
Disc One / Side A
Disposable Heroes
When A Blind Man Cries
The Unforgiven
Disc One / Side B
Please Don't Judas Me
Turn the Page
Disc Two / Side C
Bleeding Me
Veteran of the Psychic Wars
Nothing Else Matters
Disc Two / Side D
All Within My Hands
Enter Sandman
The Four Horsemen
Hardwired