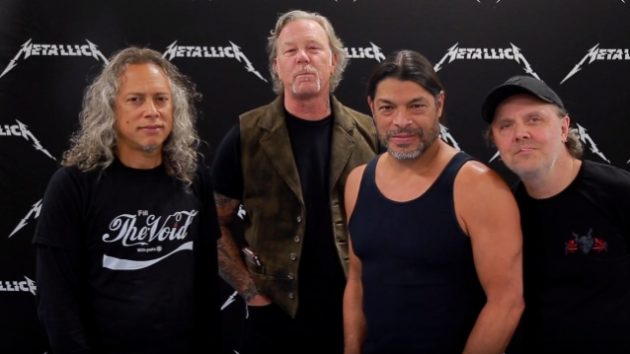 METALLICA has filed a lawsuit against Lloyd's Of London for failing to cover the band for financial losses suffered when the legendary heavy metal act was forced to postpone six shows in 2020 because of the pandemic, City News Service reports.
In September 2019, METALLICA began an eight-show tour with two shows in San Francisco, and six more shows were set to take place in South America beginning in April 2020, in Santiago, Chile, the suit states.
By that time, COVID-19-related travel restrictions were enacted in all parts of the world, giving METALLICA no choice but to postpone those last six shows.
According to METALLICA's complaint, which was filed Monday in Los Angeles Superior Court, the band's standard "cancellation, abandonment and non-appearance insurance" policy with Lloyd's Of London was denied by the insurer, which cited the policy's communicable disease exclusion. The lawsuit calls the move "an unreasonably restrictive interpretation of the policy" and alleges breach of contract.
METALLICA is seeking unspecified compensatory damages as well as a declaration of the rights and obligations of the parties.