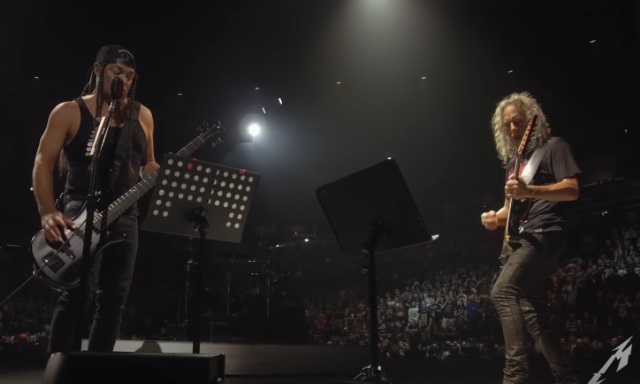 METALLICA's Robert Trujillo and Kirk Hammett paid tribute to Prince with an impromptu jam of "When Doves Cry" during their show last night, September 04th. The tribute took place in the late musician's hometown of Minneapolis, MN and fan-filmed footage of it can be found below.
On previous legs of the tour, Hammett and Trujillo have performed iconic songs which were written by artists from the country or state they're currently playing in.
Watch their performance below.