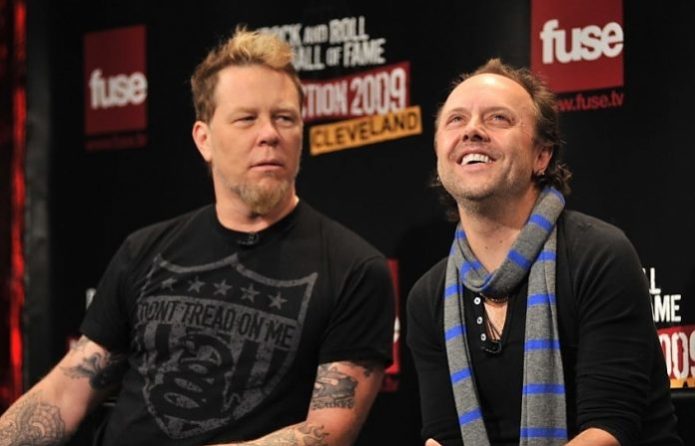 METALLICA drummer Lars Ulrich has provided an update regarding James Hetfield's condition in a new interview with USA Today.
"He's doing what he needs to; he's in the process of healing himself. I feel bad for everybody down in Australia and New Zealand, but we're excited to get back to full force and come back stronger and healthier than ever," Lars said.
"Along the way, there's obviously an occasional bump in the road. But it's been an incredible ride, and we're looking forward to getting back down there, hopefully next year."
When asked if he was surprised with James's decision to return to rehab, Lars responded: "I don't have anything more to add – we put out a statement a week ago. I think the biggest surprise is just how positive the feedback has been from our fans and friends and peers alike.
"It's very heartwarming, and it's just blown our minds how much love and appreciation and support we've gotten in the last week since we had to postpone this. It's an incredible thing."
METALLICA were forced to postpone announced tour of Australia and New Zealand as James Hetfield re-enters a treatment program to work on his recovery from alcohol addiction.
In 2002, Hetfield entered a rehab program and began maintaining total abstinence from alcohol. In a 2010 interview with So What!, the official magazine of METALLICA's fan club, Hetfield stated that he is a "reborn straight edge".