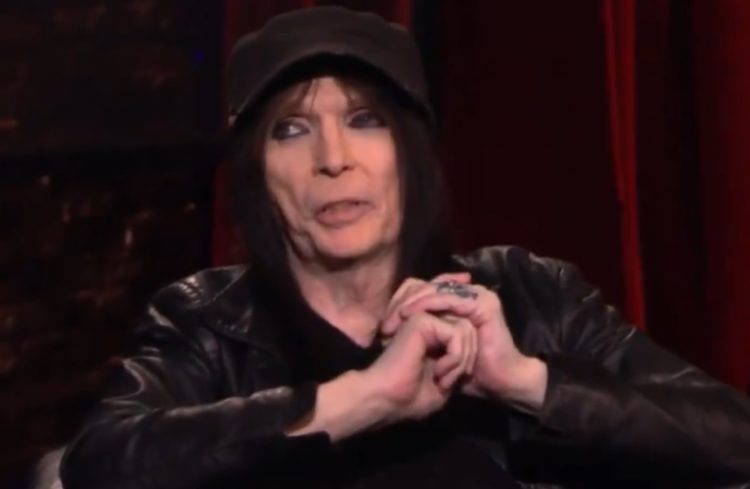 In a newly unearthed video clip, of 2014's "That Metal Show" episode shows MÖTLEY CRÜE guitarist Mick Mars discussing the possibility of band touring again after the completion of its 2015 "final" trek.
As seen in the video below shared by "That Metal Show" co-host Don Jamieson, Mars can be heard saying: "Let me put it this way: If that happens, I will invite the world to come for free."
Now, Mick Mars posted a message on his Instagram writing he was "joking" about the free tickets and that he never thought CRÜE will be reuniting again.
"While I was clearly joking about the free tickets that night on TMS, I was also deeply convinced that we would never ever be touring again," he wrote. "I would never have expected to be facing a whole new generation of fans demanding to see us play. In fact, touring with MÖTLEY CRÜE comes at a weird place in time, since my solo record is almost complete after such a long time of writing and recording.
"But, I put our fans first. Anyways, I am eating a lot of crow and humble pie this Thanks giving for those remarks and accept that some of you see this as me being dishonest. I said what I said and I was wrong. Peace."
MÖTLEY CRÜE bassist Nikki Sixx said to Rolling Stone back in 2014: "Legally, we can't play again. The only loophole is if all four band members agreed to do it, we could override our own contract. But we know that will never happen.
"There are people in this band who will refuse to ever do it again, and you're talking to one of them. There is no amount of money that would ever make me do it again because I have such pride in how we're ending it."
It was reported by Rolling Stone that MÖTLEY CRÜE will hit the road next year for a U.S. tour with POISON and DEF LEPPARD.
While specific dates and venues have yet to be announced, sources have confirmed to the magazine that the three acts will perform at stadiums around the country.