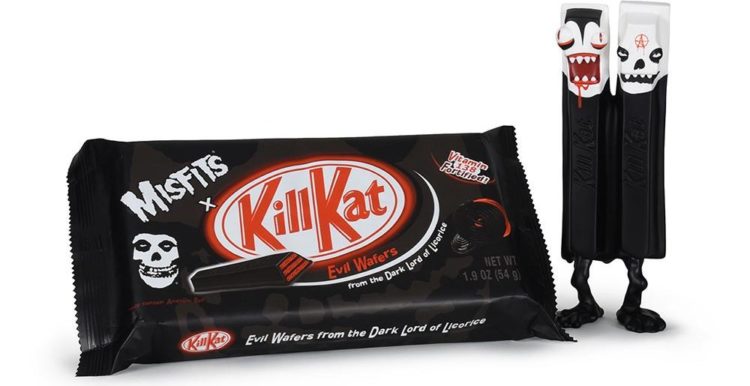 This Halloween, MISFITS has teamed up with Dead Zebra Inc and the O-No Food Company to bring you Andrew Bell's popular Kill Kat evil wafers vinyl figure in a special Misfits themed variant limited edition!
"This sweet and psychotic conjoined candy from the dark lord of licorice stands 6-inches tall and comes in a fiendish candy wrapper style package," band said in a statement. "The deadly devilock clad Fiend Skull confection is vitamin 138 fortified with pure evil, plenty of attitude, 45g skulls, screams and the perfect way to kick off Halloween. 666 calories per serving*
"*DO NOT EAT. Seriously."
Kill Kat vinyl figure is limited to 666 pcs worldwide and available exclusively online from Misfits Records on a first come first served basis, while supplies last starting Oct 30th 'Devil's night' at noon ET, (ok technically 'Devil's afternoon'). Get yours here.