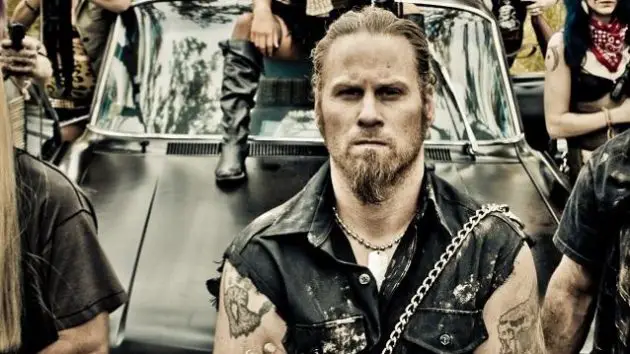 Steve Tucker says that he is "not opposed" to perform material from any of MORBID ANGEL's previous albums, despite the fact that the band's recent U.S. tour did not include any songs from the David Vincent era.
Tucker tells "The Classic Metal Show: "I think that when people come to see MORBID ANGEL, there's people that are MORBID ANGEL fans from day one, man — even before Vincent was involved," he explained (hear audio below). "There's people that cling to the demos with [original MORBID ANGEL drummer/vocalist] Mike Browning on 'em, dude, and they say that's the best MORBID ANGEL ever was. Everybody's got an opinion, and, honestly, it's all part of MORBID ANGEL.
"When I was in MORBID ANGEL before, I never had an issue with doing any songs from the catalog, and I still don't," he continued. "It really kind of got blown out of proportion with people. Somewhere it was claimed that we were refusing to do David Vincent-era [songs], which is bulls**t, man. That was never said. What was said was this time out we're gonna do pretty much a set that was predominantly songs of albums that I've been a part of. We never said we were never gonna do this again, or we weren't gonna do that… I'm not opposed to doing anything like that. Dude, I love that s**t."
Tucker also commented on the fact that Vincent is currently involved with a new project called I AM MORBID, which plays material from MORBID ANGEL's "Altars Of Madness" (1989), "Blessed Are The Sick" (1991), "Covenant" (1993) and "Domination" (1995) albums — all records that Vincent originally sang on.
"It's absolutely my opinion and a fact, if you wanna look it up yourself, that all those songs are not David's songs, dude — they're Trey's [Azagthoth, MORBID ANGEL guitarist] songs. Trey wrote most of 'em — I mean, almost every single one of 'em, to be honest with you. All those amazing riffs — they were [Trey's]. Yeah, David sang on 'em, but they were MORBID ANGEL riffs, and I guarantee you, in the end, Trey had every bit as much input [as], if not more than, David did. So, honestly, they're MORBID ANGEL songs, man."
MORBID ANGEL will release new album, "Kingdoms Disdained", on December 1 via Silver Lining Music and JVC in Japan. The album was recorded at Mana Studios in St. Petersburg, Florida and produced by MORBID ANGEL with Erik Rutan (CANNIBAL CORPSE, HATE ETERNAL, SIX FEET UNDER, BELPHEGOR).
"Kingdoms Disdained" track listing:
01. Piles Of Little Arms
02. D.E.A.D.
03. Garden Of Disdain
04. The Righteous Voice
05. Architect And Iconoclast
06. Paradigms Warped
07. The Pillars Crumbling
08. For No Master
09. Declaring New Law (Secret Hell)
10. From The Hand Of Kings
11. The Fall Of Idols