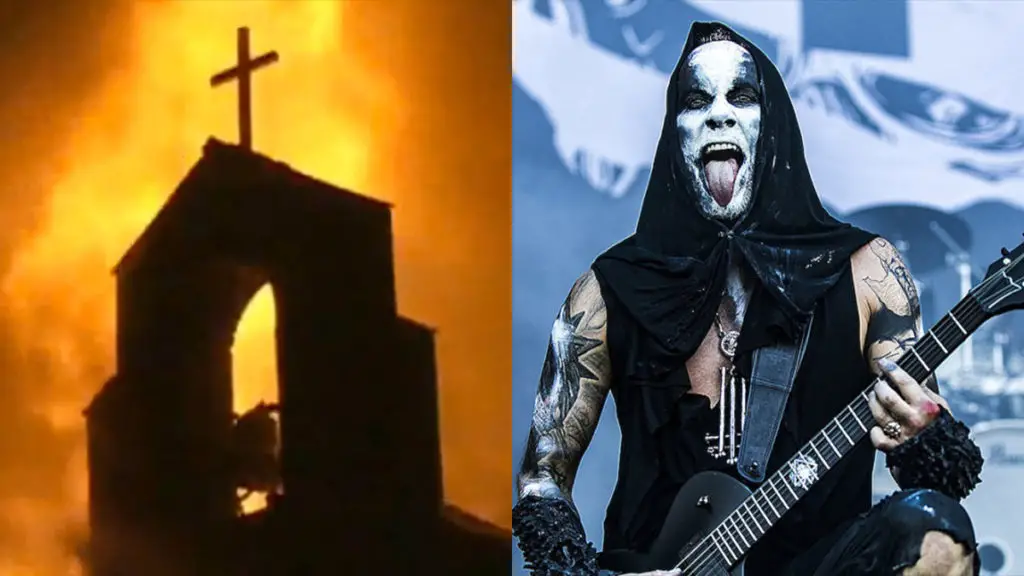 Two more Catholic churches burned down in indigenous communities in western Canada early on Saturday, June 26.
The fires at St Ann's Church and the Chopaka Church began within an hour of each other in British Columbia, BBC reports.
Two other Catholic churches in the province were destroyed in fires last Monday, as Canada marked National Indigenous People's Day.
"The investigations into the previous fires and these two new fires are ongoing with no arrests or charges," Royal Canadian Mounted Police Sgt Jason Bayda said.
It comes after hundreds of unmarked graves were discovered at sites of former residential schools in Canada.
BEHEMOTH frontman Adam "Nergal" Darski has took to social media to share a BBC article reporting the news with accompanied message: "Stay lit world!"
In February this year, Nergal launched "Ordo Blasfemia" crowdfunding campaign to defend Polish artists "against nonsensical blasphemy laws made by archaic Politicans."
He said at the time: "My name is Nergal and I am an artist from Poland. For over a decade I have been confronted with numerous attempts to permanently destroy my career on the basis that I have harmed 'religious feelings'. It sounds absurd and I can assure you, it is.
"Many Polish artists, including myself, have been dragged into court rooms, at our own significant costs, to defend ourselves against nonsensical blasphemy laws made by archaic Politicans. Their intent is to censor anyone who does not conform to the archaic religious laws of our country. The time has come for Polish artists to fight back — join us in the Ordo Blasfemia.
"Your donation will help fund a sustainable legal challenge to squash the existing and incoming bogus prosecutions. Help us reach the target so we can distribute to other artists facing their own legal challenges."