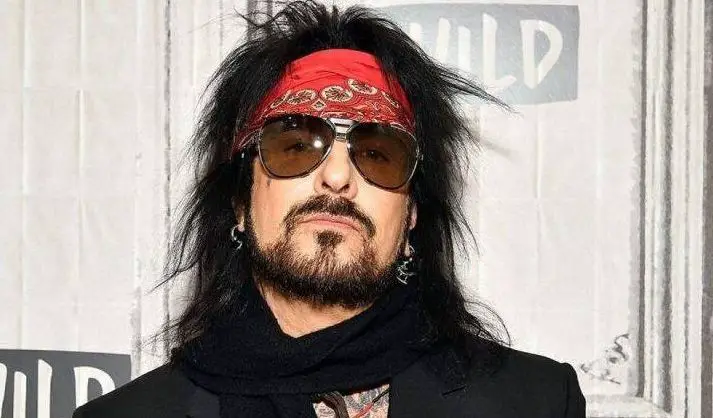 MÖTLEY CRÜE bassist Nikki Sixx has revealed that he and his wife and working on a children's book due to be released in 2022.
"Me and my wife are working on a book about this little girl who goes to all of these countries in her imagination," he said in a recent interview with The Aquarian Weekly. "She goes to Africa and she has this little African boy or girl teaching her about that culture, or she goes to England, and then she goes to Wyoming and learns about horses, then goes to Japan and learns about the food and the culture and the language. That is a great idea, and that will come out next year."
In a separate chat with Germany's Radio Bob!, Sixx said the book was meant primarily "for parents to read to kids about diversity and mostly around the last administration. It really bothered me how everybody was so divided. So I figure reading to children is a way to teach them about culture, food, language, differences and how that isn't a real issue. It's a positive."
During a recent appearance on "Fresh N' Lean," Sixx spoke about nutrition, his intense training regimen, and "The First 21: How I Became Nikki Sixx", his new book which looks back at his formative years.
On how he stays in good physical shape, Sixx said: "My family is naturally, a lot of them, overweight. I'm 195 pounds [and] six [feet] one [inch tall]. When I go into full cardio and light, medium weight, I'll go down to about 185, but actually put a little bit of weight on. So I have to work really hard. My body wants to go 200 — it wants to do that. And it's not necessarily for vanity reasons — I just don't operate well [at a heavier weight]; the machinery doesn't operate well; I don't think good; I don't sleep good. So health and exercise has become such a part of my life.
"I think back, even around [CRÜE's] Shout At The Devil [album], I was drinking a lot of whisky back then, but I remember trying to get into sort of workout, training things to get ready for the tour," Nikki continued. "'Cause it takes it out of you onstage. People come from everywhere to come see you play, and you just stand up there all tired with a beer belly. I mean, that's irresponsible. There's a million other bands that would like to have your job.
"[Exercise and health] has been a part of my life a lot," he added. "And now I try to eat right and try to get enough sleep. One of the things I love is I have this Whoop app that I use that monitors my sleep. I used to have an Oura Ring. I try to keep an eye on all that stuff for my energy, because I'm constantly wanting to create stuff and then I'm gonna go on tour. So you can't go too far down the rabbit hole. I've gotta stay on top of it or it directly affects everything. And [when] you have a two-year-old [child], you get to the end of your day, and whether writing songs or doing interviews or being at work, and this little person needs your time, and I have four older children, and they need their time with their dad, and [spending] time with my wife and friends, you can't run out of energy. So the working out and the fuel is super important."