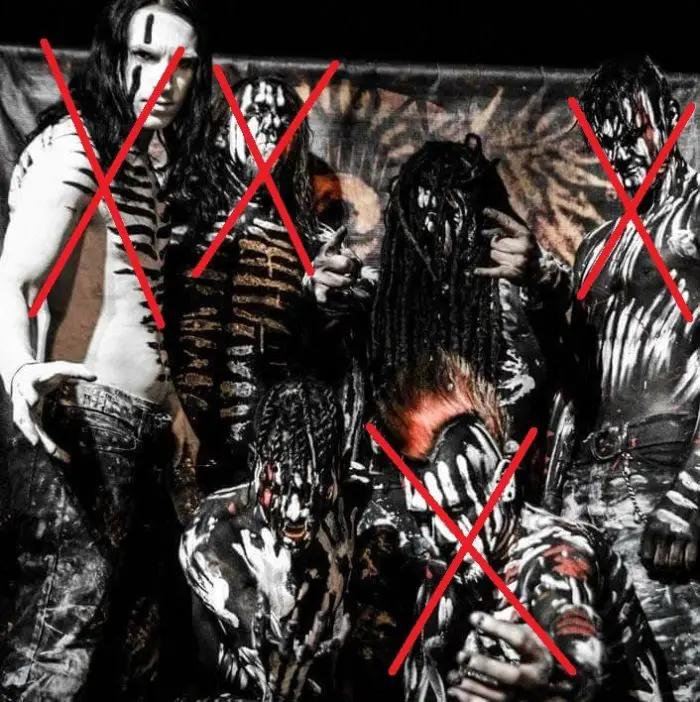 James Anthony Legion, singer for MOTOGRATER, has quit the band via a public statement posted to social media. This comes just after the public departure of guitarist, Jesse Stamper.
Long time members Mylon Guy and Noah "Shark" Robertson recently parted ways with the band as well, shortly followed by Dustin "Skunk" Anderson.
MOTOGRATER fired their long time bassist, Mylon Guy, via social media. Guy blamed the band's guitar player, Matthew "Nuke" Nunes, via a post on Facebook today stating, "I didn't quit anything. MOTOGRATER means too much for me to quit. I just read on here yesterday that I won't be coming back. Like really? Wtf. This is what happens to you when you have a family tragedy to deal with. You get kicked out of your own f*cking band and they don't even have the balls to tell you. You have to read it on the internet!!! Nice nuke. You are a class act bud."
Motograterist, Dustin Anderson, also left the band recently stating, "It's great to be home for good. Live your life for yourself. Life's too short to work for nothing just to give someone else a leg up. Don't be mistaken in your existence."
This comes just after the band's drummer, Noah "Shark" Robertson, left the band via a lengthy public statement in which he states, " It breaks my heart to release this statement. It looks like my time in the band MOTOGRATER has come to an abrupt and shocking end. I want to thank all my friends, the fans, and my extended music family for the support over the years. Like I always do, I will persevere in a major way. I truly loved the band, have always been a fan, and am proud of everything I was able to accomplish with the group.
For the past 4 years, I dedicated my life to that project. In that time, the majority of the activity you have seen coming from the MOTOGRATER camp was largely orchestrated by me. You won't find many that will dispute that. When I first joined the band, it was in shambles; a hollow shell of it's former glory. And so I made it my mission to help build the band back into something admirable and respectable.
Something the old fans would approve of and new fans could appreciate. It was a long, hard road to get there… but we made it happen. The only thing I have to say is I truly believe that vile, despicable, greedy, disgusting, horrible, evil people get theirs in the end… the universal law of Karma is inescapable."
The band has suffered a long history of line-up changes and bad blood. Former vocalist, Ivan Moody of Five Finger Death Punch Fame, quit the band onstage in 2006 at the Delicious Rox Festival and made it perfectly clear to fans and band members alike that he was finished with the band.
In 2011, the entire line-up of Michael "Angel" Woodruff, Mark Nosler, Tyler Hole and Jeremy "Twitch" Scheller quit the band and unveiled their new project, RIVEN, siting violent behavior and drug use on the part of Matt Nunes. Nunes was famously ejected from the band during the 2003 Ozzfest Tour, due to drug use and erratic behavior.