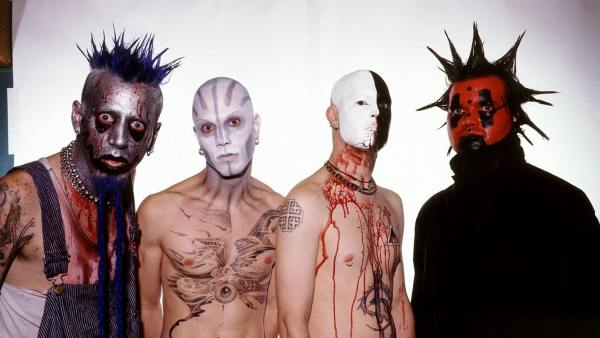 Music tour prognosticator and the occasional scourge of the music industry, Wolverine Kills, has shared a post that that Nu-Metal legends MUDVAYNE are planning to reunite, and that reunion will be announced later this day!
Source noted: MUDVAYNE reunion set to be announced for Monday, 4/19/21 for Aftershock Festival, Inkcarceration Festival, Louder Than Life, and Welcome To Rockville.
"Aftershock Festival has confirmed they are announcing a "reunion band" tomorrow. We previously report MUDVAYNE was reuniting and we are sticking to what we reported.
MUDVAYNE former in 1996 and are known for their sonic experimentation, innovative album art, face and body paint, masks and uniforms. The band has sold over six million records worldwide, including nearly three million in the United States.
The band consisted of Chad Gray (lead vocals), Greg Tribbett (guitar, vocals), Ryan Martinie (bass guitar) and Matthew McDonough (drums). Since 2010, the group has been inactive, with its members performing in other projects and making guest appearances. Chad Gray is the vocalist for the heavy metal supergroup HELLYEAH, of which Greg Tribbett was also a member until 2014.