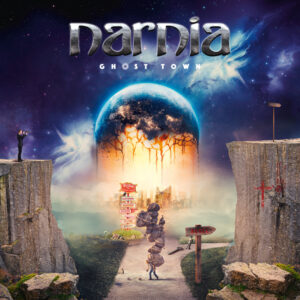 Some bands have a story of backs and forths. Though Narnia's career is long, the band had been out of the stages for some years since vocalist Christian Liljegren left the band. With all these backs and forths, the band has been around for almost 28 years. Well, from where I'm sitting, it's a long time even for Metal music world where bands do have a chance to live longer. Some of them do prosper as well. It's also fair to say that the band's music is deeply rooted on 1990's aesthetics with some updating here and there but not that much to make old fans run away nor not to attract new fans with their skills. I wouldn't be overreacting if I said that this deep rooted music is what really attracts new fans. Metal music has this gorgeous feature of allowing time not to go by as fast as the speed of light to their bands and musicians. Praise the Metal gods.
Though I question some of Narnia's musical choices I wouldn't be totally honest to say that after some hearings – remember, I always listen to an album more than once to write a fair review – "Ghost Town" sounds pleasant even though its 'I've heard this before" taste. Yeah, that's the truth. I have lots of remembrances whre I hear a track as "Thief" or "Hold on." However, despite of this, "Ghost Town" contributes with Metal music with lots of infleunces brought to light. It's fair to say that there is no track similar to the other here. Another great feature about the band is their fantastic musicians. Their way of doing it makes the fan drools and stair at the same time. I have also to praise Narnia's use of the keyboards, this instrument that raised so many suspicious in the 1980s but made its way to be kind of mandatory to modern Metal music in its so varied fronts. To Narnia it's clear that it helps a lot in the musical creativity process and to give their songs that something else. I respect that a lot.
"Ghost Town" is an album that won't disappoint old core Narnia's fans. I guess nor Old School Heavy Metal  or Power Metal aficionados. Its also possible to say that this album could be labeled as honest as possible or as honest as Narnia could make it.
Narnia "Ghost Town" will be released on March 17th via Narnia Songs.
Track Listing:
Rebel
Thief
Hold on
Glory Daze
Descension
Ghost Town
Alive
Modern Day Pharisees
Out of the Silence
Wake up Call
Watch "Ghost Town" alive video here: