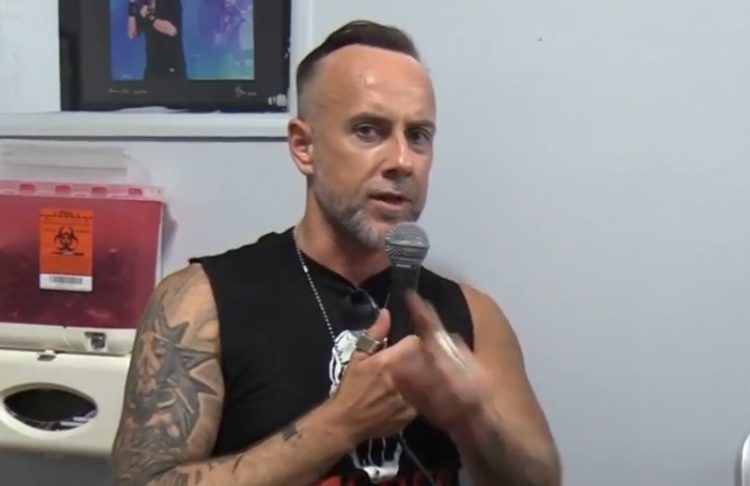 In a new interview with Consequence of Sound, BEHEMOTH mastermind Adam "Nergal" Darski talked about the band's latest album I Loved You At Your Darkest, which was released on October 5 via Nuclear Blast / Metal Blade Records.
Nergal said: "10 seconds of the new BEHEMOTH album would probably kill 100 emo kids, and then another hundred, and another hundred, so by the end of the record, there'd be no emo kids in the world. So maybe we should encourage them to listen to the record!
He added: "Most of the recent records were like one word or like these keyword statements captured in one word, I was like, 'OK, time for Behemoth to do something completely unexpected.'
"Not only did we use the long sentence as album title … I can't think of any other extreme metal band that would include the word 'love' in a title … And then, I can't think of any extreme metal band using a Jesus Christ quote to put on their album title.
"A really smart guy said, 'If you cannot impress people, confuse them.'"
Watch entire interview below.