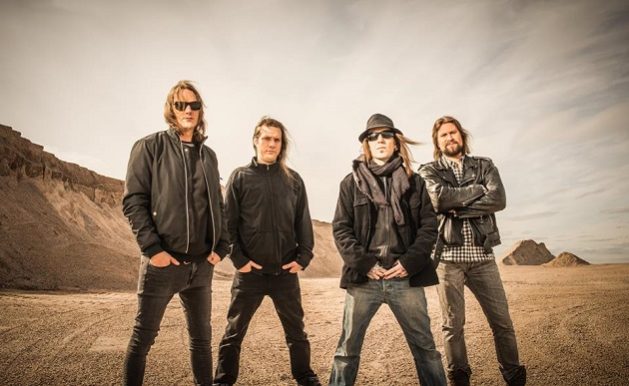 In an new interview with  TNT Radio Rock, CHILDREN OF BODOM bassist Henkka Seppälä has revealed that the band's 10th studio album will arrive next March.
Asked how the material on the disc compares to that on 2015's "I Worship Chaos", Henkka said: "This is always difficult for me. It's really, really hard for me to say. It's very CHILDREN OF BODOM, but there's always something new. I think maybe the one feature that I haven't heard in a while is more technical riffing, guitar riffing, where Alexi [Laiho, guitar/vocals] is pushing his abilities to their limits. So, I think that kind of stuff. And once Alexi compared this a little bit to the feeling 'Follow The Reaper' had. I'm not sure. But in those basic riffs, there's something to that."
You can watch entire interview below.
CHILDREN OF BODOM's latest album , I Worship Chaos, was the first album since 2003's Hate Crew Deathroll not to feature guitarist Roope Latvala due to his departure from the band in May 2015, making this the band's first album as a four-piece group with Alexi Laiho handling all guitar duties.