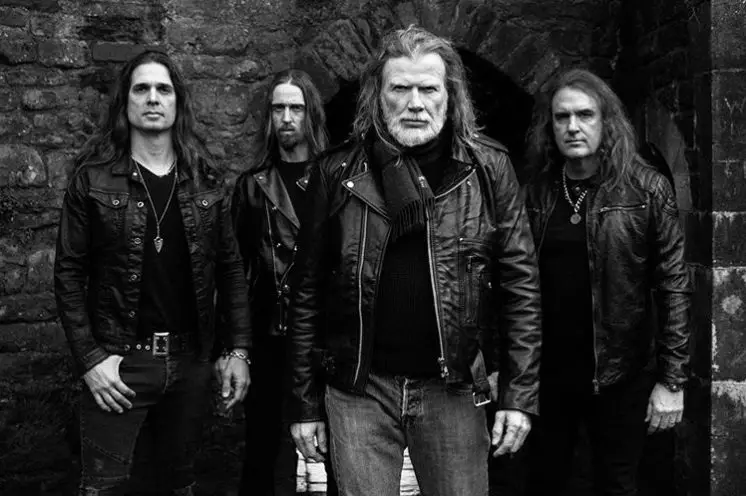 During a recent appearance on Rock N' Roll Icons, MEGADETH bassist David Ellefson talked about the band's follow-up to 2016's Dystopia.
After interview noted that MEGADETH mainman Dave Mustaine said that new album is right up there with Countdown To Extinction, Peace Sells… but Who's Buying? and Dystopia, Ellefson said: "Yeah, I would agree. I mean, look, MEGADETH has done a lot of stuff over the years, and some fans go, 'Oh, dude, make it thrash!' And we do, Dystopia proved that, but you can't just be a one-trick pony.
"We've never been a one-trick pony, even on earlier records. [MEGADETH's 1985 debut album] Killing Is My Business started with a piano; Peace Sells had a song on it called 'Good Mourning,' which went into 'Black Friday,' was basically kind of an acoustic guitar bit.
"We've done a lot of different stuff over the years, so with MEGADETH, you get a lot of diversity, and the musicians that are in the group I think we challenge each other, we raise the bar for each other. It just inspires us to keep creating next-level stuff, and I think that's kind of the beauty of what you get with MEGADETH — you get a lot, you get a pretty big bang for your buck."
Mustaine recently revealed that tentative title for the new MEGADETH album is The Sick, The Dying… And The Dead.
During a recent appearance on Talking Metal, bassist David Ellefson has offered an update on the new MEGADETH music.
After asked in what stage is the new MEGADETH music right now, Ellefson responded: "Being recorded. We started the basic tracks back in May and June and then moved on to guitars and everything, now into lyrics and vocals and all the overdubs and stuff. So yeah, being recorded now, it's moving along. As far as the release of it, I don't have a title, I don't have any song titles and any of that stuff yet, but you know, I assume we'll be dropping it around touring.
"We've got tour stuff scheduled for June in Europe, July and August, the metal tour of the year with MEGADETH, LAMB OF GOD, TRIVIUM, and IN FLAMES." — Dates and tickets for the tour are available at this location.
Ellefson continued: "The vaccine's coming out, so again, it's all TBD, you know, so I think it's kind of one of the beautiful things this year, even what Drew [Fortier] and I have been working on. It's funny you can do these things digitally now."