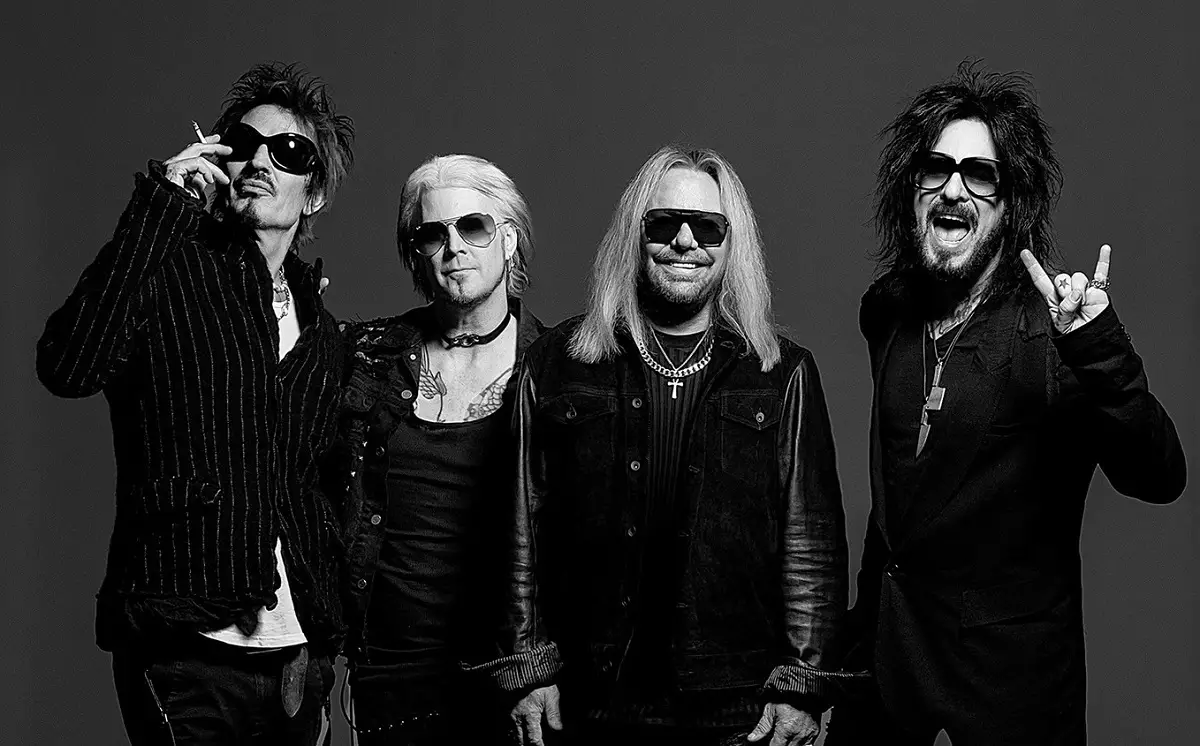 MÖTLEY CRÜE bassist Nikki Sixx has revealed that the band has completed recording its new material.
In a social media post earlier today, Sixx wrote: "Recording in London England where so many of my hero's [sic] are from ain't a bad way to start the day.
"Hit the studio with Vince Neil today here in London. The new MÖTLEY CRÜE songs are 100% officially done and ready for mix."
Earlier this week, CRÜE's new guitarist John 5 had a conversation with "Trunk Nation With Eddie Trunk" on Sirius XM, discussing the band's new music creation in collaboration with the renowned producer Bob Rock.
John 5 said: Bob would come in and [say], 'Okay, let's try this here, and that here and this here. It was one of the most incredible experiences ever… I'm thinking, 'We've got so much great technology today'… but we got in that room and it was like being in a garage working on a song when you were in high school… It was incredible, and we documented a lot of it too."
"The songs are f**king heavy. I sound like a little excited kid right now, but they're heavy and they're mean," he continued. "I can't wait for them to come out. I'm just so excited."
As previously reported, Mick Mars has retired from touring with MÖTLEY CRÜE due to worsening health issues, and has been replaced with John 5.
Last month, Mars gained attention as he filed a lawsuit against the band, alleging widespread use of backing tracks during live performances and accusing bassist Nikki Sixx of manipulating him into thinking he had lost cognitive abilities and guitar skills.
In the lawsuit, Mick alleges that MÖTLEY CRÜE reduced his share of earnings from 25 percent to a mere 5 percent after revealing his decision to withdraw from touring. Additionally, he states that the group's attorneys made him feel as if he should appreciate this minimal portion, as they believed they had no obligation to provide him with anything. Mick also asserts that a complete band gathering took place where they chose to "unilaterally" exclude him from MÖTLEY CRÜE.
Mick consistently alleged that bassist Nikki Sixx was "gaslighting" him by suggesting his guitar abilities were declining, even though Sixx didn't "play a single note on bass" throughout a recent tour, as stated by the guitarist. Mick asserts that all of Nikki's segments were pre-recorded.