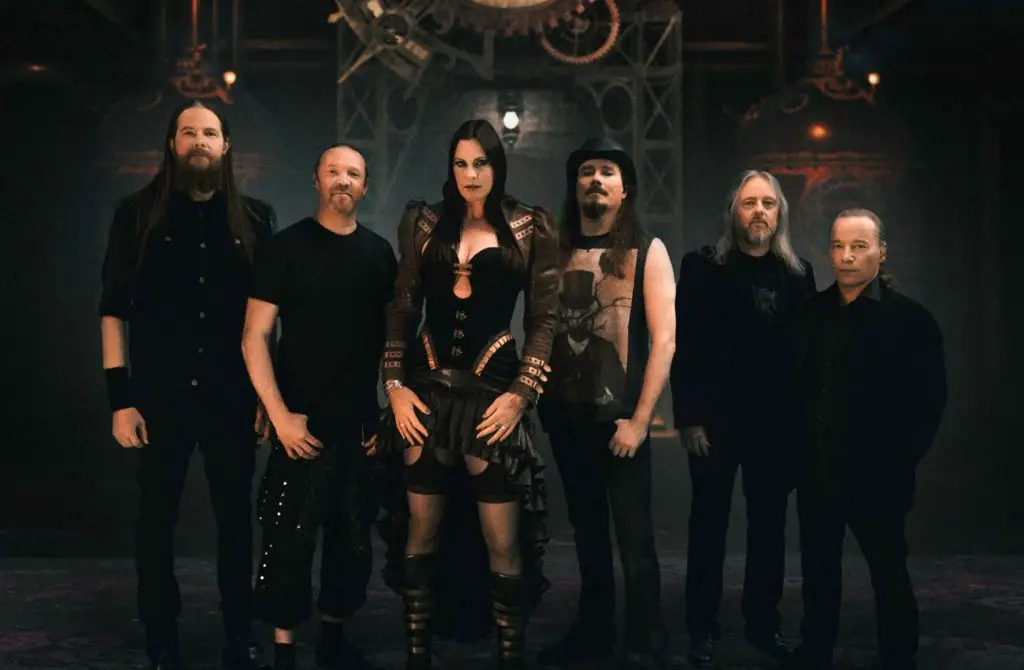 NIGHTWISH have paid tribute to late CHILDREN OF BODOM and BODOM AFTER MIDNIGHT guitarist Alexi Laiho during their recent show.
While performing "Greatest Show on Earth," on November 14 at Oslo Spektrum arena in Oslo, Norway, NIGHTWISH showcased the image on big screen of their fellow Finn who sadly passed away in 2020. Check out their tribute in the video below.
Laiho passed away on December 29, 2020 in his home in Helsinki, Finland. The 41-year-old had suffered from long-term health issues leading up to his death.
Alexi Laiho and drummer Jaska Raatikainen founded CHILDREN OF BODOM in 1993, and the band was one of the most internationally acclaimed metal acts in Finland up until their very last farewell concert in December of 2019. Last year Alexi Laiho put together BODOM AFTER MIDNIGHT, who recorded three songs and shot one music video, which will be released later on posthumously.