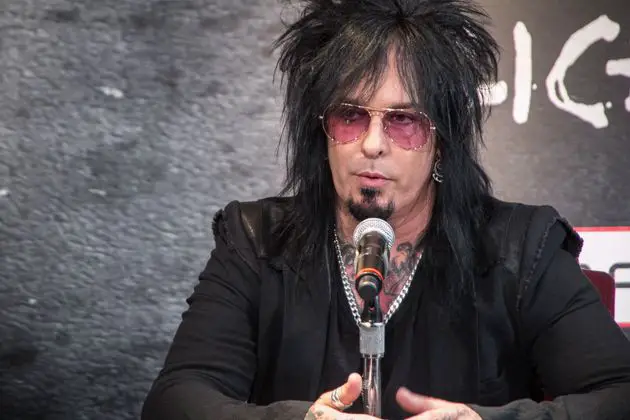 The Global Recovery Initiatives (GRI) Foundation today announced that they are adding three new members to their board of directors:  International rock icon Nikki Sixx, entertainment industry legend Allen Kovac, iHeart Media VP Alexandra Cameron and Fors Marsh Group's Director of Social Good Activities Matt Escoubas.
Pam Cytron, CEO of Pando Systems and board chairman of the GRI Foundation said, "We are thrilled to add these new board members who will bring their wisdom, expertise and networks to expand philanthropy for people in early recovery from substance use disorder—a nation-wide problem that affects every sector of American life—from individuals and their families to the country's employers and communities."
Nikki Sixx is a founding member and the bassist of MÖTLEY CRÜE (over 100 million albums sold worldwide) as well as the author of 3 New York Times bestselling books, including his memoir The Heroin Diaries, which will debut as a musical in 2020.  He is 18 years sober and has been a dedicated recovery advocate, philanthropist and public speaker. He is a frequent media contributor to CNN, Fast Company, MSNBC, The Washington Post, The Guardian and Rolling Stone.  He has also spoken to members of Congress for National Alcohol and Drug Addiction Recovery Month.
The Global Recovery Initiatives Foundation (GRI) is the first and only national community foundation dedicated to building philanthropy for organizations that deliver recovery support services to people with SUD.
GRI funds the expansion of organizations that have demonstrated success in:
Deploying public, private and pop culture resources to strengthen the field of recovery
Engaging philanthropy leaders to invest in non-profit, recovery-focused programs and making grants in local communities throughout the U.S.
Reducing the stigma around SUDs and recovery
Billboard recently reported that MÖTLEY CRÜE and DEF LEPPARD's stadium tour has already sold more than one million tickets. The trek, which also includes POISON and JOAN JETT & THE BLACKHEARTS, has grossed $130 million, with another $5 million generated from VIP seats.
The tour saw the fastest sellout in Miller Park history in Milwaukee, with additional shows selling out instantly in Atlanta, Seattle, Charlotte, Dallas, Pittsburgh, Detroit, Chicago and Denver.
Tickets and dates for the tour are available here.