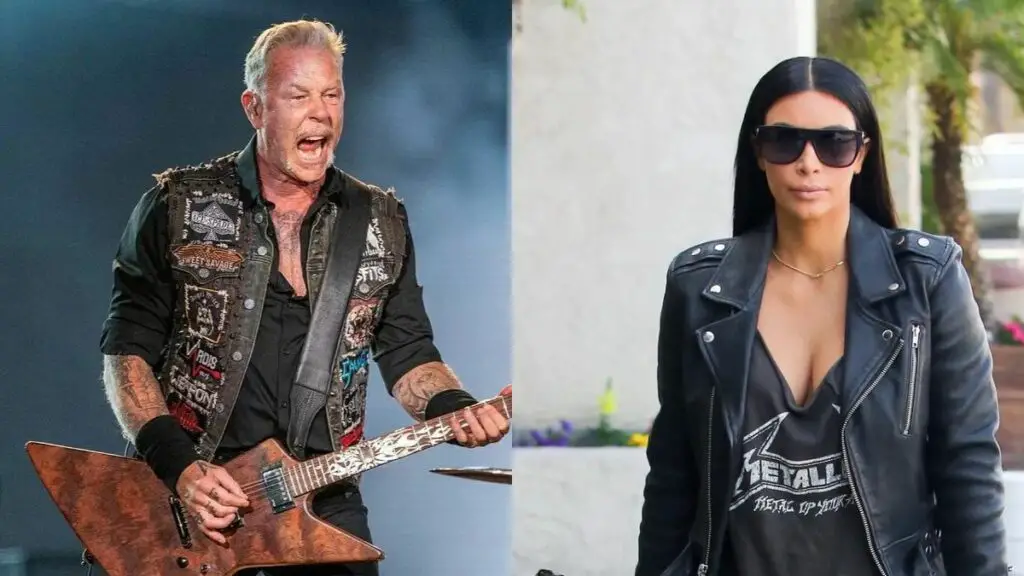 Couple of days ago, Mad House Magazine ran a satirical article writing that METALLICA frontman James Hetfield is dating reality TV star. The story was picked up by Metal Stop as well as few other sites, all of them stating that the story is purely fictional and intended to be humorous.
Unfortunately, not many fans picked up on that. So, to set the record straight once and for all: No, James Hetfield is not dating Kim Kardashian. In fact, there is no evidence that the two have ever even met.
In the beginning of this month, TMZ reported that James filed divorce docs against his wife of 25 years, Francesca, in Colorado earlier this year.
On August 16, Francesca released the following short statement to TMZ: "After 30 years of ups and downs but always with a lot of love, I am extremely saddened that my marriage has come to this."
Hetfield married Francesca in 1997, and together they have three children. During an interview on NPR's Fresh Air, Hetfield stated that his wife had helped him to mature and learn to deal with his anger issues more constructively, explaining that after they met, his destructive tendencies embarrassed both of them.