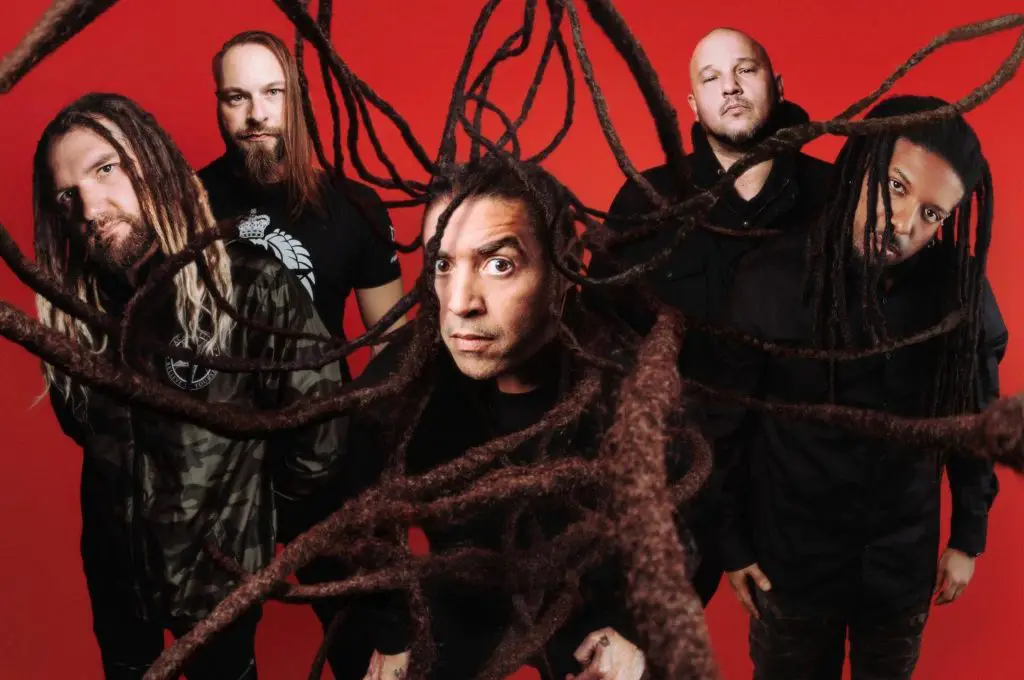 NONPOINT released the title track, "Ruthless", off of their upcoming EP to all digital outlets. The single was released through the band's very own label 361 Degrees Records LLC and was this year's featured track on AEW's "Blood And Guts" on TNT.
In less than a month Nonpoint has broken every record in it's charting history. Now on June 7th they are poised to do it again with the release of their most brutal music video ever. The highly anticipated official music video for "RUTHLESS" premieres on YouTube today at 3pm Eastern. Make sure to check out the new video below.
The band has never done a video like this before, but says it was like being on a movie set with Director Francesca Ludikar at the helm leading moment after bloody moment of this fast paced, heart pounding roller coaster of a video. "We're aiming for the temple, swinging for the fences and making heads rock in this one. Only one of us will be left standing in the end." says the band.
The concept was written by singer Elias Soriano and even he warns viewers, "This is what happens when you take an infectious riff, athememic lyrics, an aluminum baseball bat, some duct tape, and a grudge, put it in a blender and serve it cold blooded."
Commitment to forward motion ensures longevity. After 20-plus years, ten full-length releases, countless sold out shows, and over one million albums sold worldwide, NONPOINT endure through sustaining an unbreakable bond among themselves and to a diehard fan base all over the globe.
Masters of, and pioneers in the nu-metal/rap-rock world, NONPOINT has quietly been the biggest and best kept secret of the rock/metal genre. Their songs and renowned performances have had musicians from all corners of the genre and music industry members standing side stage to revel in the audiences they transform.
NONPOINT continues to ignite streaming platforms, news feeds, social media platforms, and festival stages, and 2021 is shaping up to take them from rock's best kept secret to a household name.