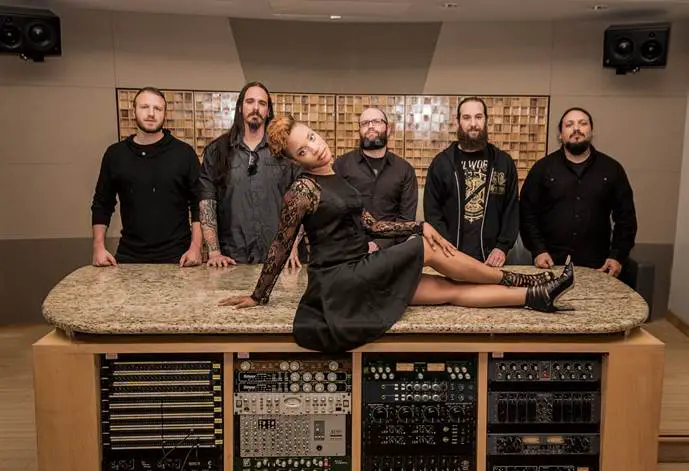 Houston-based progressive metal outfit, OCEANS OF SLUMBER, have just announced the release of their forthcoming full-length album, "The Banished Heart", on March 2, 2018 via Century Media Records!
Singer Cammie Gilbert states: "Guided by our resolve to only make music that is real to us, we explored a new depth and crawled deep inside ourselves to uncover what had been hiding and bring it out into the light. Sometimes in life there are places where we are able to turn away, to get away with applying the utilities of denial, but not this time. This time we forced ourselves to stay in that uncomfortable and terrifying place. To explore its vast and dark void in hopes of uncovering a better path out of it, not only for ourselves, but for all those familiar with that same dark place within themselves."
The band has already announced the two following album release shows:
March 2nd, 2018, Houston, TX (USA) – White Oak Music Hall
March 3rd, 2018, New York, NY (USA) – St. Vitus Bar
OCEANS OF SLUMBER mystify listeners with atmospheric melodies over darkened dynamics that range from the perversely sinister to the adventurously progressive, creating an undeniably epic wall of sound that has become the Texans' trademark.