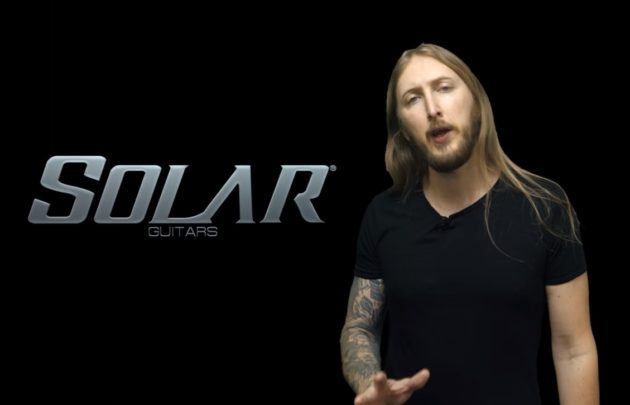 THE HAUNTED guitarist and prominent guitar YouTuber Ola Englund has announced the launch of his own guitar brand called Solar Guitars.
As Ola explained in the video below, there will initially be four Solar models available: Type A, Type S, Type V, and Type E.
The prices will range between around $700 and $1,500. Some of the notable features include Evertune and Floyd Rose bridges, Grover 18:1 tuners, Duncan Solar pickups, plus super-jumbo frets, full access set neck joints, tremolo spring silencers and 34mm brass block tremolos.
Ola explaines:
"For the past few years, I have been extensively working and concentrating on the Solar Guitars project. It has always been all about designing a modern, sleek and simply elegant guitar that's easy to play and sounds absolutely awesome with any piece of gear.

"Earlier this year, I've decided to take the Solar Guitars project to a whole new level where I can take control of everything myself, the same way I run most of my musical businesses. Having complete control and being able to put all my visions and ideas into action in a fast manner – the ultimate dream of any entrepreneur.

"Further from here, I'm looking to build a community and involve you guys in the process. This is not about building my own signature guitar; no, Solar Guitars is a brand for us all.

"And together, we're basically constantly developing the ultimate guitar."
Visit official site for more information.