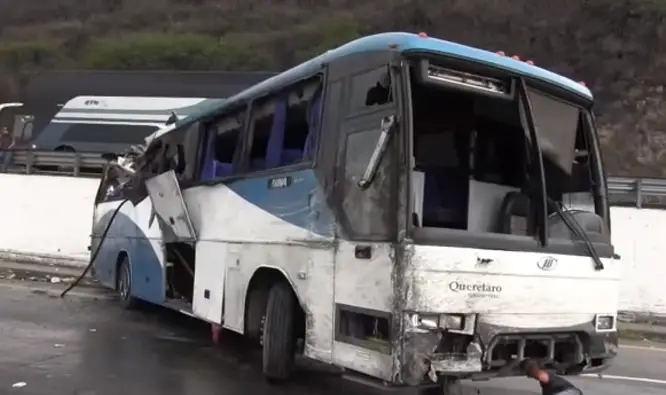 According to Excelsior, one person was killed and 29 were injured while heading to GUNS N' ROSES in Mexico City show in bus.
Bus crashed on the highway connecting Mexico state and Querétaro, and a 35-year-old Mauricio Ballesteros Zamora died after suffering head trauma and internal injuries.
Apparently, driver lost control of the vehicle while driving on the wet roadway.
Emergency services were sent to the scene to rescue the injured, who were transferred to facilities of the Mexican Social Security Institute (IMSS), in the municipality of Tepeji del Río.
https://youtu.be/vxnGj_j9JvM