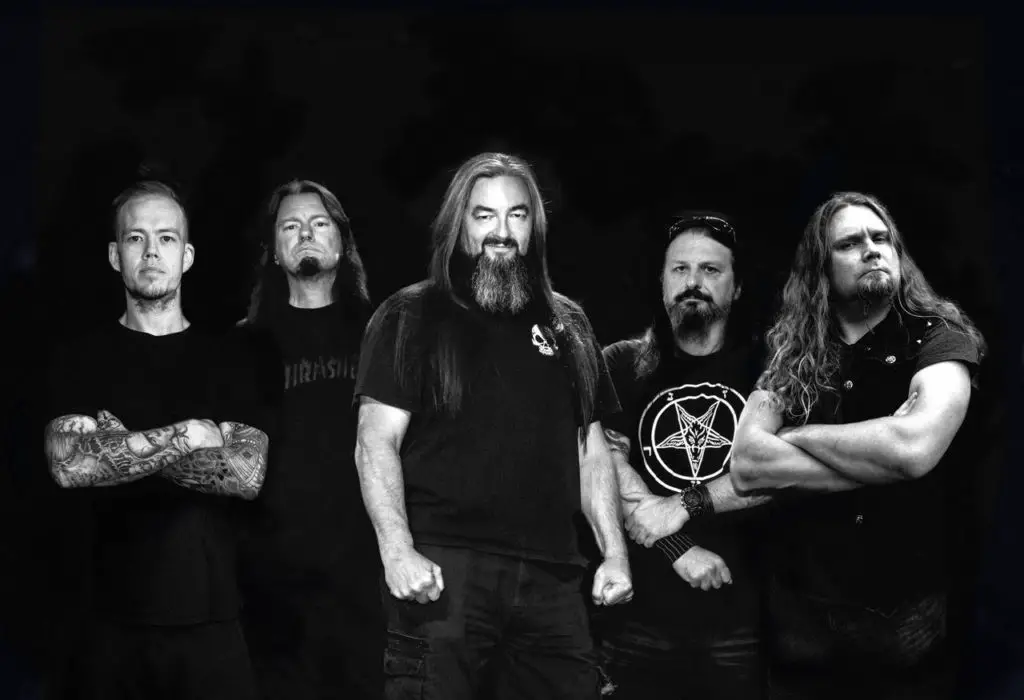 UK Thrash Legends ONSLAUGHT are confirmed for 70000 Tons Of Metal 2019, The World's Biggest Heavy Metal Cruise, taking place on January 31 – February 4, in Florida – Haiti – Florida!
ONSLAUGHT Guitarist Nige Rockett stated:
"Wow..!! Onslaught are stoked to announce that we will once again be appearing on the '70000 Tons of Metal Cruise – 2019', (Fort Lauderdale, Miami – Labadee, Haiti). I have to say from a personal point of view, that when we did the '70000 Tons Cruise' previously in 2013 it was definitely one of the main highlights of our long musical career, the whole experience was amazing from start to finish. I would highly recommend it to anyone, if you are thinking about going, don't think, just 'Go for it' you will not regret it.! 'Onslaught' will be playing 2 x special 45 minute sets while on board the ship and we be will including a brand new track entitled 'A Perfect Day to Die' amongst all the Thrash Metal Chaos..! I cannot wait for this and we'll 'See you in the Pit.!'"
UK Thrash legends ONSLAUGHT are one of the most explosive and controversial Metal bands ever to come out of the UK. Releasing 3 now legendary albums in the 80's (Power From Hell / The Force / In Search of Sanity), the band marked it's path to become a major influence for many Metal generations to follow. Since reforming in 2005, the band have performed countless shows / tours all across the globe, earning themselves the reputation as one of the very best Live Acts in the scene today, with crushing performances at Wacken / Bang Your Head / Thrash Domination / 70000 Tons of Metal / Hammersonic / Hellfest / Brutal Assault & Bloodstock Festivals to name just a few. With four critically acclaimed album releases in 2007 / 2009 / 2011 & 2013 (Killing Peace / Live Damnation / Sounds of Violence / VI) and with the back catalog being released no fewer than 3 times ONSLAUGHT stands as one of the most respected acts in the Metal scene today. 2017, the band hit South and Central America, Mexico and once again Europe. One of the highlights of the year however was breaking new ground as the first legitimate international thrash metal band ever to play in the Lebanon. With a new album now well underway the ONSLAUGHT continues, as relentless and hungry as ever!