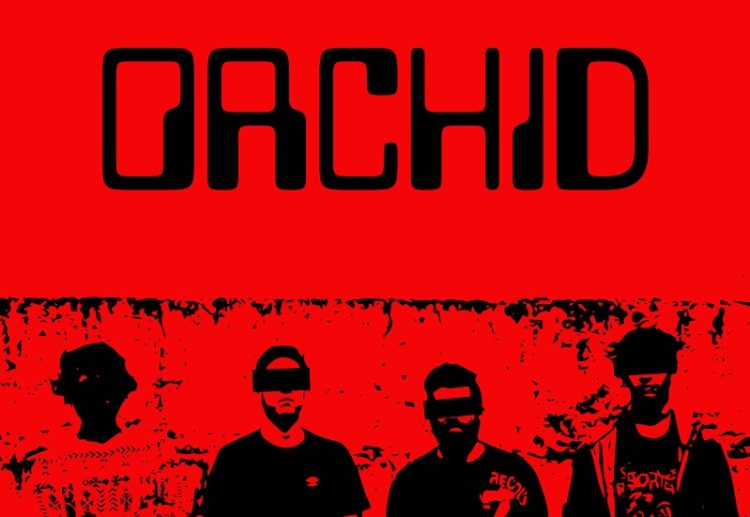 ORCHID is one of Bangalore's (India) better known band from the live music scene and are well known for their unique music that blends the abstractness of Avant-Garde Music with Progressive elements combined with the intensity of Metal and Mathcore that makes them stand ground.
The band is now officially premiering their first single track, "Master Supreme", from the upcoming album titled- Miasma. The album is scheduled to release on January 10, 2019 worldwide as a self-release. The album is rife with unique guitar work and exotic tunes that are complimented by flawless drums and impeccable vocals with an overall quaint atmosphere that adds to a pleasurable listening experience.
Statement from the band, "The song is about the pervasive influence and the growing epidemic of gurus/godmen and their cults in Indian society as well as abroad. Religion and spirituality is the biggest scam in the world; and because we live in India, we have a front-row seat to the circus. Also, this is the shortest song on the album."
The album was mixed by the Mumbai-based Apurv Agrawal (Shepherd, Death by Fungi, False Flag) and mastered by Colin Marston (Gorguts, Atheist, Origin, Krallice, Dysrhythmia) at Menegroth, The Thousand Caves studio in New York. The artwork was done by the band's drummer and contains elements from every song the song on the album. Unlike the their previous EP which touched upon themes of techno-surrealism, this album is more straightforward with sociopolitical themes.
You can listen to the "Master Supreme" below.
Miasma track listing:
1. Obsolescence
2. Solipsist
3. Master Supreme
4. Dead End
5. Identoid
6. Sugar Pill
7. Zero-Sum Game
8. Disassembly Line
Band line-up:
Vinay – Guitars
Rahil – Bass
Kaushal – Vocals, lyrics
Mayur – Drums, percussion
Miasma can be pre-ordered on Bandcamp (Worldwide) and on Instamojo (India).