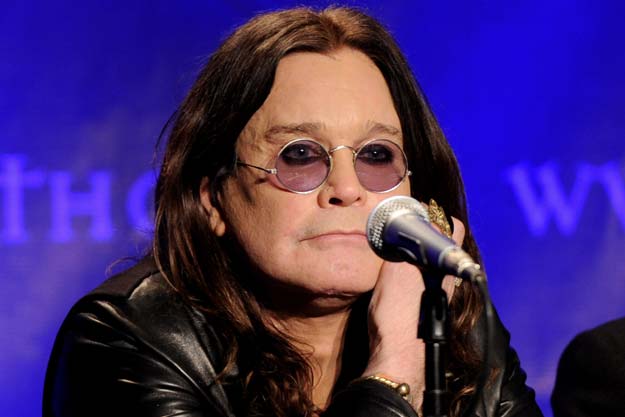 Ozzy Osbourne has broken his silence after he reportedly split up with his wife Sharon and gone missing.
"I have been sober for three and a quarter years," Ozzy shared with E! News exclusively. "I have not touched drugs or alcohol in that time. Any reports that I am not sober are completely inaccurate."
Over the weekend, E! News confirmed that the couple had broken up after more than three decades of marriage. According to a source, the pair mutually agreed that Ozzy would move out of the house temporarily. Our insider also reiterated Ozzy's comments that the split had nothing to do with his sobriety.
Ozzy, who relapsed into drug and alcohol abuse for 18 months a few years ago, has previously credited Sharonfor saving his life. "I'm alive because I've got a strong wife, I think," he said. "I didn't expect to live past 30. I remember when I was 21 saying I would be dead by 40. That was all right until I was 39½."
Sharon  discussed his relapse during an episode of "The Talk": "Everybody knows he's been struggling with this his entire life and I never knew that he was using prescription drugs. I knew he was drinking occasionally, but I didn't realize to the extent."
After Ozzy was fired from BLACK SABBATH in 1979 because of substance abuse and erratic behavior, Sharon became his solo career manager, and then his girlfriend. The two were married on July 4, 1982.