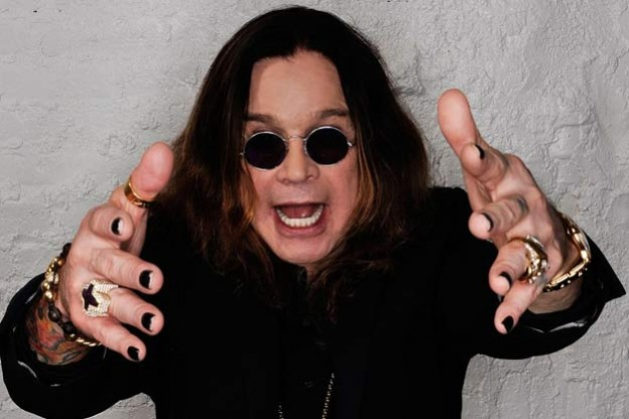 During a conversation with Kerrang Magazine, Ozzy Osbourne compared his creative dynamic with Tony Iommi from the Black Sabbath days to working with Randy Rhoads when launching a solo career.
Explaining how he felt insecure about going solo and that he "probably" didn't believe in himself as much as Sharon did, the singer said:
"But then Randy Rhoads came along and it was a match made in f*cking heaven. Randy was phenomenal, a great guy and a wonderful musician and he really helped me as a singer."
Focusing on the creative process, Osbourne said:
"He'd hear me humming a melody around the house and go, 'Is that yours?' and we'd work together to build a song out of it.

"With Sabbath, it worked the other way. Tony would come up with an amazing riff and I had to put a vocal on top of it, which wasn't always comfortable for me because I had to bend to what the band wanted."
Adding that being a bandleader felt great, Ozzy added:
"When you're the singer in Black Sabbath, it's great at first, but when it comes to making decisions, you're just a part of the band, and too often when it came to deciding things, my word didn't mean jack sh*t.

"But when you're doing your own thing, you get to choose your band guys, and you get to tell people to f*ck off when they're not working out. I understand now that if you get people in your band just for business reasons, it never works in the end."
Osbourne was then asked: "What makes a great guitar player in your eyes?". He replied:
"Someone who can f*cking play, for a start! Back in the day, auditions used to drive me f*cking mental. The first 50 people who'd show up would only be there because they wanted to meet you, and then maybe if you were lucky you might find someone decent among the next 50.

"I used to get the guys in my band to make a shortlist; otherwise, I'd have to sit through 900 guitar players, and usually all kinds of weirdos. I remember one guy saying to me, 'I do a great solo standing on my head.' So I said, 'I don't need a f*cking acrobat!'"
Oz also talked about his current relationship with Tony. Asked if he's in touch with the Black Sabbath guitarist, the musician said they "text each other from time to time," adding:
"Tony and I might not always see eye to eye on some things, but I can't take it away from the guy, he's f*cking good on that guitar.

"What he's achieved since losing his fingertips [Tony lost the tips of his middle and ring fingers on his right hand in an industrial accident, while working in a factory at the age of 17] is pretty awesome, when you think about it."
"A lot of guitar players owe him a huge debt of thanks," concluded.
Thanks to Ultimate Guitar for the report.