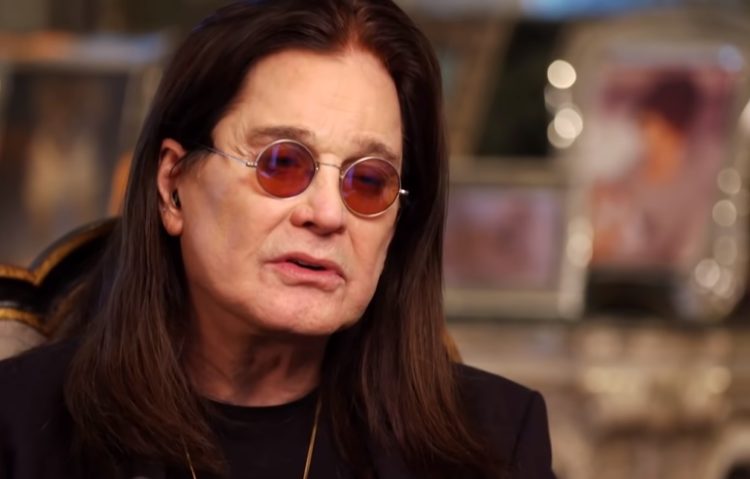 Ozzy Osbourne, his wife Sharon and their son Jack took part in a SiriusXM Town Hall interview with Jenny McCarthy, promoting the family's new Travel Channel show "The Osbournes Want To Believe."
Legendary BLACK SABBATH singer provided an update on his heath status saying that at one point he was convinced he's dying.
"I'm not back to 100 percent. I'm about 75 percent there, but it's such a slow recovery," Ozzy said. "Spine surgery is bad news, man. I've been in such a bad state with pain; I'm still having a lot of pain.
"There was a point I was convinced that I was dying," he continued. "I was in that much discomfort and pain and misery. I thought they were all hiding it from me. I remember saying to Sharon, 'You've gotta level with me. Is it worse than you're making it out [to be]?' She says, 'No.' … I've dropped all the medication for pain now."
Ozzy also said that he is very much looking forward to perform after he regains strength and the coronavirus pandemic has subsided.
He said: "I cannot wait [to get on stage], but I was talking to [BLACK SABBATH guitarist] Tony Iommi the other day, and he was saying with the way it's going with this coronavirus, indoor shows will be a thing of the past.
In late March, Ozzy's wife Sharon revealed that legendary BLACK SABBATH singer has been forced to cancel his trip to Switzerland to see a professor who specializes in people's immune systems.
Ozzy has revealed that he was diagnosed with Parkinson's disease in February, 2019.