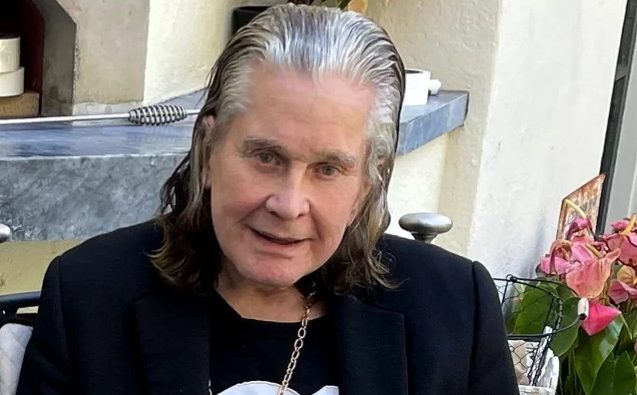 Ozzy Osbourne is "doing well and on the road to recovery" after undergoing surgery to remove and realign pins in his neck and back, his wife and manager Sharon Osbourne has revealed.
Sharon issued the following update on social media: "Our family would like to express so much gratitude for the overwhelming amount of love and support leading up to Ozzy's surgery! Ozzy is doing well and on the road to recovery! Your love means the world to him."
An Osbourne family source told Page Six that there will be a "lengthy amount of convalescence" after the operation, which took place yesterday, and the legendary heavy metal singer will need a nurse at home.
The source added: "Ozzy is 73 and any kind of surgery when you get older is difficult. This is quite major. He's having the pins in his neck and back realigned from when he had a fall back in 2019.
"He's been in a lot of pain."
Ozzy Osbourne recently gave a lengthy interview to Classic Rock magazine in which he confirmed that he is "waiting on some more surgery" on his neck.
 "I can't walk properly these days," he said. "I have physical therapy every morning. I am somewhat better, but nowhere near as much as I want to be to go back on the road."
When asked if he thinks about mortality, Ozzy responded: "At f*cking 73, I've done pretty well. I don't plan on going anywhere, but my time's going to come."
As for what else he would like to achieve in his 70s, legendary BLACK SABBATH singer said: "A Number One Ozzy album. I'm coming back to England this year, too. I've had enough of living out here [America] now. My intention was never to stay out here."