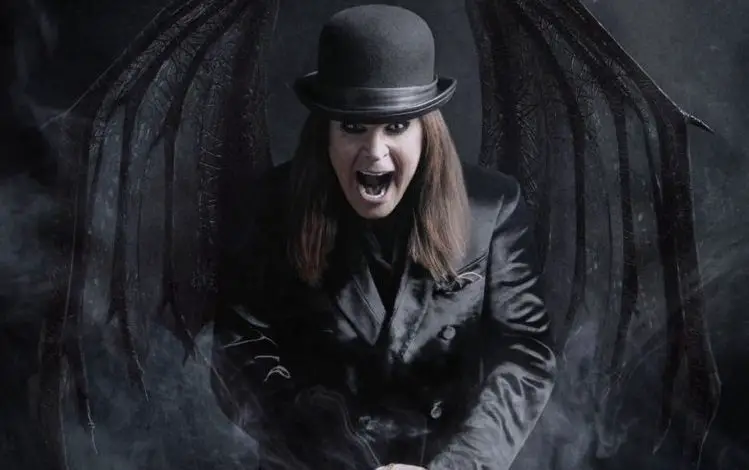 The Ozzy Osbourne has announced 'Bat Coronavirus long-sleeve Tee' featuring bat/mask artwork complete with Ozzy Osbourne logo and 'F*ck Coronavirus' printed down the sleeve.
Each purchase of this tee comes with a free Bat Coronavirus Face Mask.
For 72 hours only, the face mask will come free with the purchase of the T-shirt, which sells for $40 at Ozzy's webstore. Orders will ship in mid-May.
Ozzy released his new solo album, Ordinary Man, on February 21st.
Ordinary Man was preceded by a trio of new Ozzy classics. Epic rocker and first single "Under The Graveyard" tallied over 15 million streams and 5.3 million YouTube views on the music video. Premiered just last month, the title track and cinematic ballad "Ordinary Man" [feat. Elton John] eclipsed 7 million streams. Meanwhile, the metallic burner "Straight To Hell" [feat. Slash] scored 6.9 million streams and 4.2 million YouTube views on the music video.
Ordinary Man marks Osbourne's first new solo music in almost 10 years. Recorded in Los Angeles, the album features producer Andrew Watt on guitars, Duff McKagan (GUNS N' ROSES) on bass and Chad Smith (RED HOT CHILI PEPPERS) on drums. Beyond the core band, Ordinary Man, features a who's-who of Ozzy friends and collaborators including Elton John, Slash, Post Malone, and Tom Morello.