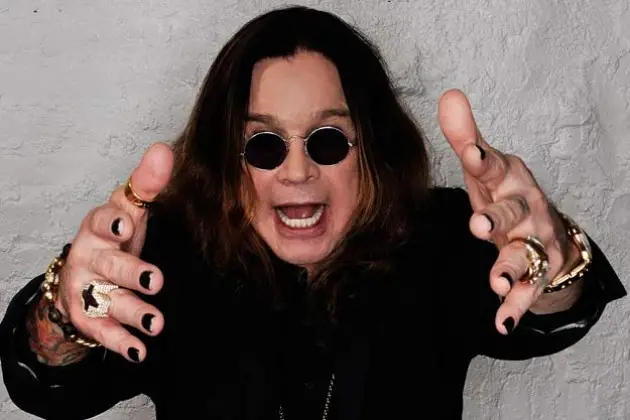 Ozzy Osbourne "will be ready to rock" on Saturday with the rest of BLACK SABBATH  in Tacona, Washington.
On yesterday's edition of CBS daytime talk show "The Talk", Ozzy's wife Sharon address his health, saying:
"He's doing so much better. He had sinusitis, which went to bronchitis, and he said that he felt like he had the Pacific Ocean in his ear, and he couldn't hear properly, and it's been a nightmare. He had to cancel four shows. They're all gonna be rescheduled; we're working on it now."
"To have a responsibility of performing with his band BLACK SABBATH, the crew, the fans, even the opening act, is just sat at home like this — waiting, waiting, waiting — and he feels that huge responsibility. He feels guilty for being sick."
Sharon added Ozzy that he is on the mend and "he will be in Seattle on Saturday. He will be ready to rock!" You can watch the video at this location.
Band revealed a new special limited edition CD "The End" to be sold exclusively at shows on the legendary band's massive worldwide final tour. The disc features four previously unheard studio tracks left off the band's 2013 reunion album, "13", as well as live versions of four songs from the world tour the band did in support of that disc.