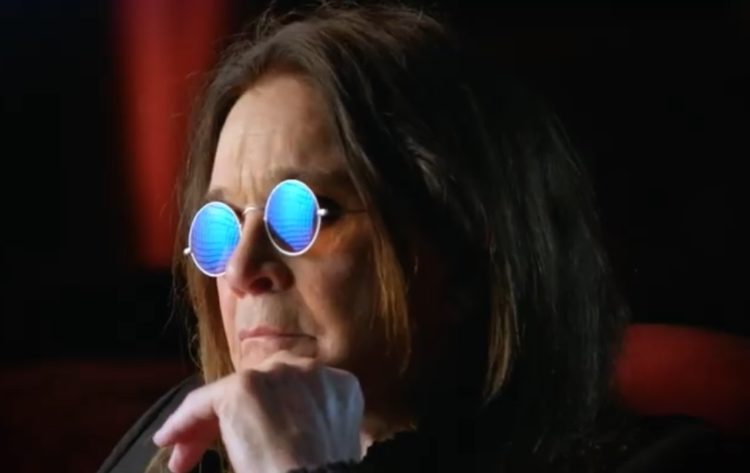 Ozzy Osbourne is one of the most controversial and divisive musicians ever. Whether it be his antics on and off the stage or the numerous controversies he's been involved in with respect to his personal life, the 'Prince of Darkness' has always been in the spotlight for some reason or the other. He remains immensely popular though, and thus it is no surprise to learn that there is a movie being planned on the Black Sabbath frontman and his wife, Sharon Osbourne, and the crazy life they have lived.
It is a testament to Osbourne's popularity that he has had a huge impact on entertainment and popular culture. References to him and his ways are littered throughout many TV shows and movies, and in fact, there is even an online casino game based on him which was released last year. NetEnt, a leading provider of premium gaming solutions who have a number of rock-themed online casino slots, based on the likes of Guns N' Roses and Jimi Hendrix, launched a slot game based on Ozzy Osbourne, where players get to see visuals from Osbourne's career flash on the screen based on their combinations in the slot, while his iconic songs play in the background. Building on his popularity, there are also plans to make a biopic on him, as confirmed by his son, Jack Osbourne, in an appearance on a show recently.
At present, the biopic is likely to focus on Ozzy and Sharon's early lives, their childhood, and the first few years of their marriage. Sharon Ozbourne had confirmed these details in an interview with Variety magazine back in January, when she said that it was basically going to be a love story, and that a plot and script had been chosen. Ozzy himself is said to not know too much about the project at the moment, and Sharon and Jack are certainly the driving force behind the movie. In his interview, Jack stated that he was unlikely to feature too much in the movie since it would focus on the early years of Sharon and Jack's relationship, when he would have been just a child.
At the same time, Sharon Ozbourne has mentioned that she does not want the movie to be another typical flick about a rock n' roll star, filled with drugs, sex and money. She wants there to be an equal focus on her side of the story, and her role in managing a lot of Ozzy's work, especially since there has not been a movie about a woman working on that side of the music business. It will also focus on both of their childhoods, with Sharon equally keen on highlighting the pressure of growing up with a father who was extremely powerful and influential in the music industry, and was also sometimes violent towards her. While no director has been officially approached for making this movie, Sharon has stated that she has had discussions with Oscar-winner Danny Boyle about directing the movie.
With all of these nuances, fans of the Black Sabbath lead are in for an insightful journey into the Osbournes' early lives. While it is not going to focus on his antics on stage or his persona as the 'Prince of Darkness', this biopic will be a chance for fans to see a new side to his personality and appreciate his path towards stardom. It will be a great opportunity for the world to see the forces and dynamics which shaped Osbourne, as well as Sharon's role in his life and her own struggles during her childhood, and it should be a movie that all rock n' roll fans, not just fans of Black Sabbath, should be waiting for with bated breath.