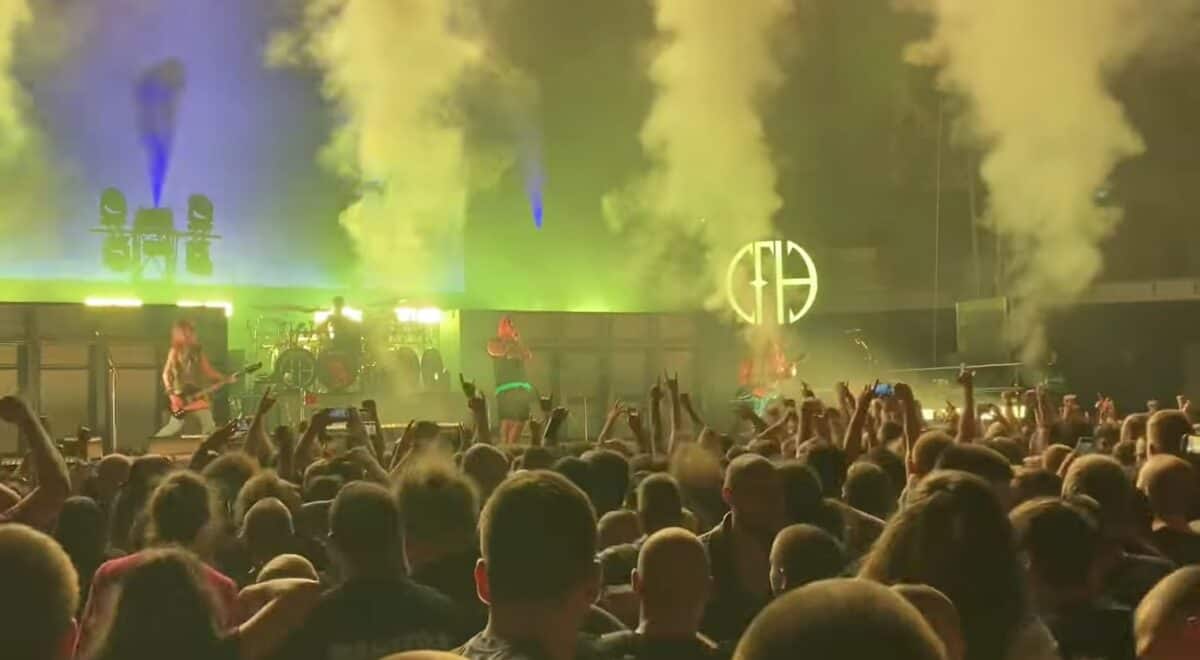 On May 26, 2023, Arena Sofia in Sofia, Bulgaria, witnessed the reformed PANTERA played its first European concert in 23 years. This performance marked the band's first live appearance in Europe since May 2000, when they last toured the continent to support their final album Reinventing The Steel.
Setlist for the show was as follows:
01. A New Level
02. Mouth For War
03. Strength Beyond Strength
04. Becoming
05. I'm Broken
06. Suicide Note Pt. II
07. 5 Minutes Alone
08. This Love
09. Yesterday Don't Mean S**t
10. F**king Hostile
11. Planet Caravan (BLACK SABBATH cover)
12. Walk
13. Domination / Hollow
14. Cowboys From Hell
As previously reported, PANTERA surviving members, Philip Anselmo and Rex Brown, reformed the band with Zakk Wylde on guitar (from OZZY OSBOURNE and BLACK LABEL SOCIETY) and Charlie Benante on drums (from ANTHRAX).
According to Billboard, the lineup has been given a green light by the estates of the band's founders, drummer Vincent "Vinnie Paul" Abbott and guitarist "Dimebag" Darrell Abbott, as well as Brown, who last year said Wylde wouldn't tour with PANTERA if a reunion were to happen. It's unclear what changed his mind.