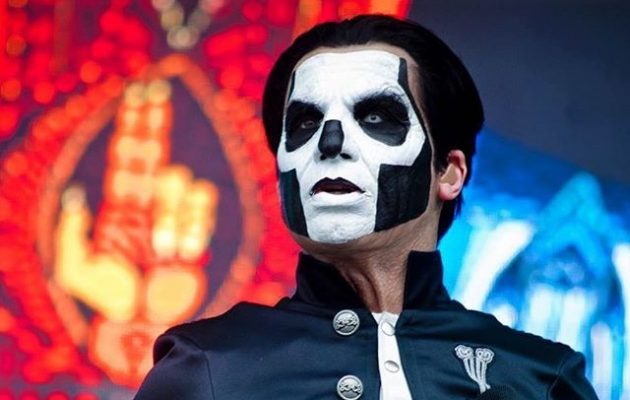 GHOST frontman Tobias Forge,  who performs as Papa Emeritus, told CBS Philly that all other band members are replaceable.
He says: "I have been in the band since I started it – I started writing songs for it in 2006.
"There has been about 10 to 15 people going in and out of the band so… there's been a lot of rotation.
"It's never really been a band in the classic sense that you have someone who plays his or her instrument and that she or he is the only person in the world that can make it sound like that.
"People have a tendency to want to feel that they're very important for something. If it's not crucial that they're there, there will always be a little bit of a friction."
Asked if he considers GHOST more as a solo project or a band, he replied: "I actually refer to it as the earlier of the two options [solo project], even if I never wanted it that way. At the end of the day, it is what it is.
"It speaks clear for itself – I started it in 2006 and no one that was in the band in 2016 was even on the first record, so call it solo if you want to. I call it a project."
He also spoke a bit about the new album: "I know very clearly what the new record will be about. The new record that we're gonna start recording now in August is something that I've been working on for three or four years."