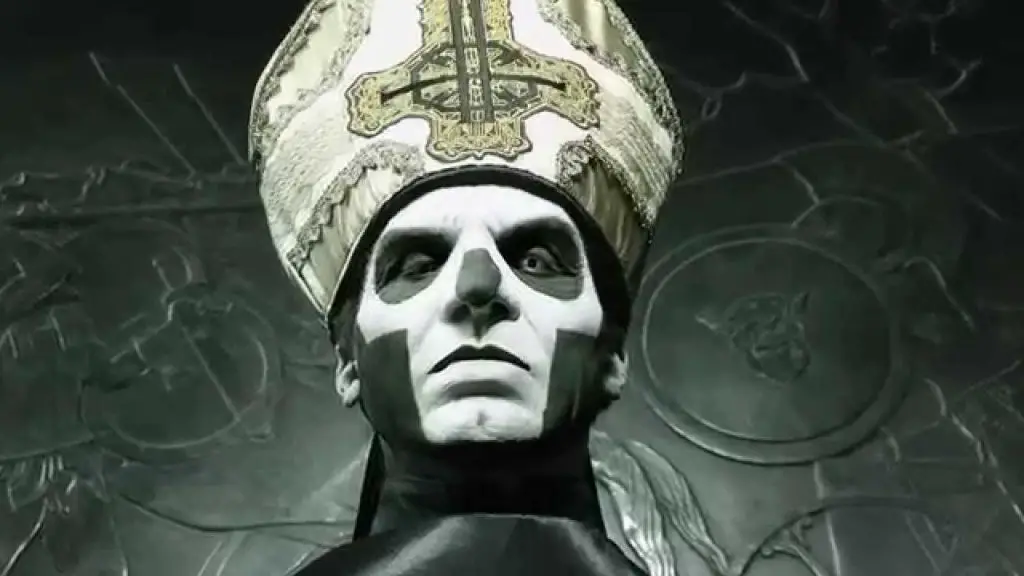 In a new interview with Austrian Krone, GHOST frontman Papa Emeritus discussed the plans he has for the band in the future. He says (via Google Translate via Ultimate-Guitar.com):
"In my world, the shows we're currently playing are 30% max of what GHOST is thinking about when it comes to theatricality. The concept will always be a sweaty rock show, but it's always been the goal to create something superior. I would like to install different files, install several stages in an arena or hall and create an unprecedented overall experience.
"I would like GHOST to be a gothic horror version of RAMMSTEIN. I can not talk about it in detail, but we are also working on integrating GHOST into a kind of classical musical concept. This of course involves a lot of effort and it's all about the songs and riffs.
"You need a production company that's already networked to do the work for you. This takes at least until 2019 and you have to write a story and design the music. This cannot be underestimated, and in the end it takes five to six years to implement it. However, I have arranged these things well in my head and we are looking for partners with whom we can implement this.
"I do not know where we'll end up, but we're already networking. West End or Broadway shows are not unrealistic. Hopefully at least, we'll know more in five years. [Laughs] We are only in the starting phase, but I have a rather solid idea for the next five years. You have to go baby steps. [Laughs]"
He also discussed about the band's new album: "The new record will be darker than [2015's] Meliora. Meliora revolved roughly around the absence of religion. We went almost in the 1920s and mixed it with a modern, futuristic idea. The beautiful new world.
"The last song, 'Deus In Absentia,' was the great conclusion. It was over. The last note is saying that God is not there and the emptiness that resonates with it.
"The next album is about the wrath of God. This is not to be taken literally now, but it is about the idea that the world is approaching its end. If you went to Syria now, you would find many people who seriously and fully believe that the end of the world is about to come. If you live in privileged areas like Central or Northern Europe, you will deny that.
"It is always a matter of consideration and self-experience. We are currently on a rather apocalyptic crossroad where we need to seriously evaluate how we want to continue as a human community. The current system obviously does not work. We all want to survive, that is the common goal. When you are hit by a big stone, your world is coming to an end, but everything else goes on as normal.
"How did the Romans feel when their empire collapsed? It is always a form of point of view. The upcoming album will play in the Middle Ages and it will be trampled by death. In the end, however, it is about survival and not about destruction."
On how GHOST's music will change, he said: "I often wondered if 'Square Hammer' would be a symbol for the new musical direction for GHOST. Like every artist I try not to repeat myself. I do not want to write the second 'Ritual.' It can happen that we love songs from the sleeve and the good is that you can mix the more the more albums you recorded."
He also said that the new album will come around April 2018.