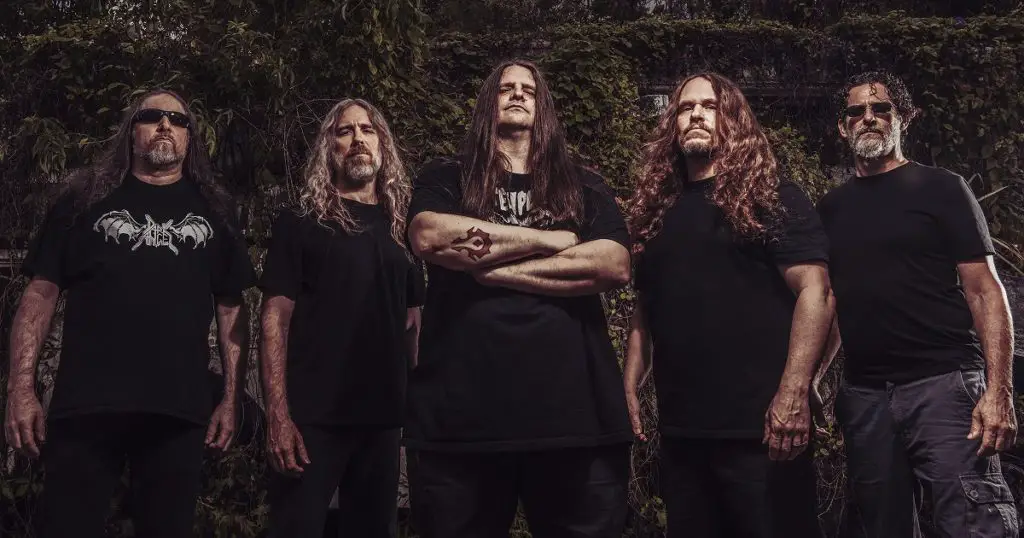 In a recent interview with Extreme Metal Festival News, CANNIBAL CORPSE drummer and founding member Paul Mazurkiewicz was asked what he would like the band's legacy to be.
"I think just a band that we did it our own way. We did what we wanted to do. We had our own vision and we followed it and we struck true to that and we did it our way," he responded. "It would be cool to go down as maybe the most brutal, intense metal band of all time, I guess.
"That's kind of what I would hope for when you look back years from now and when we're all dead and gone, I guess, or whatever, and they're talking about is in death metal history class two hundred years from now, going, 'CANNIBAL CORPSE. Here's a band that stuck true to their guns. And they did it their way. And they were brutal to the very end.' That would be a pretty cool thing. I would hope that's what we would be known for."
CANNIBAL CORPSE has released their fifteenth studio album, Violence Unimagined, on April 16th via Metal Blade Records.
Comprised of eleven tracks, Violence Unimagined is state of the art death metal played with passion and breathless precision, making for another flawless addition to what is inarguably one of the premier catalogues the genre has thrown up.