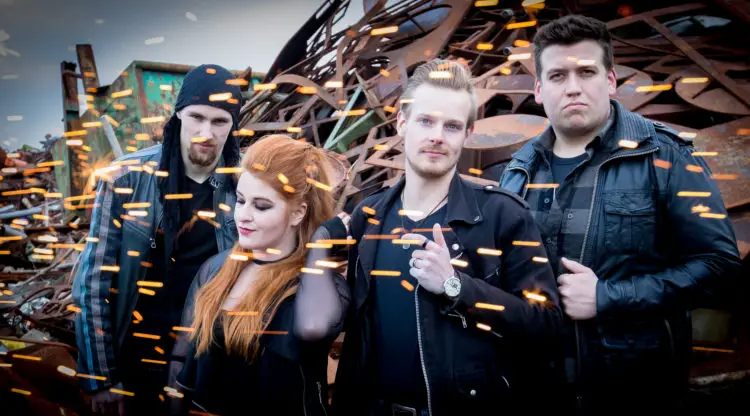 Everything that has a beginning also has an end.
in Pay Pandora's case that meant that Chiara Lütje and Thies Peters cut ties with their previous bands and founded Pay Pandora as singer and guitarist respectively.
This new beginning meant just that-starting anew from the very beginning but they knew that they could channel their energies and form a much stronger band.
To fill out the ranks, they enlisted Tom Ole Thomssen as a drummer who they knew from previous projects and Marek Brodersen as a bassist.
This all happend in the summer of 2014.
Since then Pay Pandora played on many big events such as the "Frankfurter Musikmesse".
While touring from gig to gig they released their first EP "Rise" along the way.
2016 marks the day Pay Pandora was awarded the "best newcomer band in Germany" at the "Local Hero" band contest and also won the award for best female singer thanks to Chiara.
In 2017 she also went on live TV on the popular show "The Voice of Germany" and made more than a few people turn around.
One year later they reached new heights while being able to support the legendary Rock&Roll band Status Quo on stage as well as gaining new experiences on various other events and fetivals.
In 2019 they started recording their first Lp and in 2020 they finished what they where cooking up- ready to release their creation onto the masses.
On the 17th of January the same year they had an enourmous-full house concert in ther hometown of Heide performing the hell out of their new album.
Band Line-Up:
Chiara Tahnee Lütje – Vocals
Thies Peters – Guitar
Marek Brodersen – Bass
Tom Ole Thomssen – Drums
Read our review here.