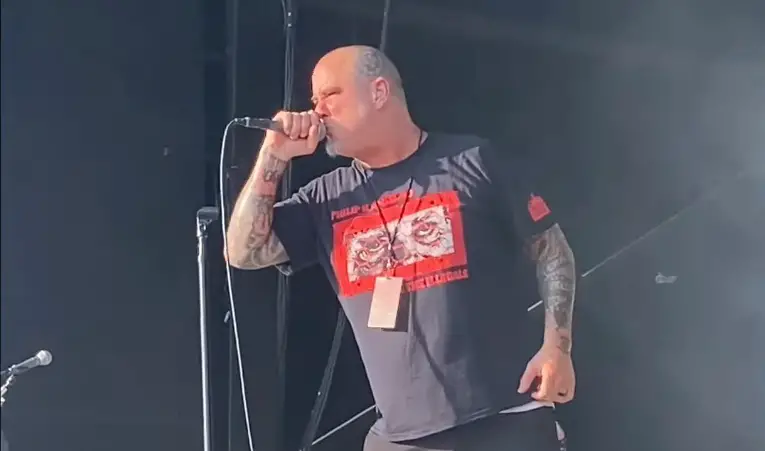 This past February, Phil Anselmo spoke to The Pit about what he thought the band's late guitarist "Dimebag" Darrell Abbott and drummer Vinnie Paul Abbott would say about PANTERA's legacy.
As previously reported, ANTHRAX drummer Charlie Benante and OZZY OSBOURNE guitarist Zakk Wylde will join PANTERA's surviving members on a reunion tour. In a recent interview, Benante revealed that he was approached to do PANTERA tour last December.
Anselmo said in an interview with The Pit: "Dimebag and Vince always wanted this band to be a legacy band, to be massive, to be our own conduit to success, simply put. I think Dime and Vince — I know Dime and Vince — would want the legacy and the name of PANTERA to go on and on and on and in everybody's damn face. I know that for sure. Abso-f*cking-utely, dude. That would be their biggest dream."
Zakk spoke about the reunion and his involvement in tour during recent appearance on SiriusXM's "Trunk Nation With Eddie Trunk," saying: "It's gonna be awesome. The fellows have always… When Vinnie was still with us, it was always rolling around that, 'Zakk, would you honor Dime and all of us get together and do this thing?' And I said, 'Fellows, whenever you wanna do this thing, I'll be over here waiting in the dugout and in the bullpen. And just call me when you need me and I'll learn everything and we'll go do this.'
"Throughout the years, there's always been rumblings about it, so it wasn't until, obviously, now… I was speaking on the phone with Phil — we might have been all on a group call — but Phil was just, like, 'Zakk, would you honor Dime and would you play?' And I said, 'Yeah, Phil. Of course. I've always said I would. Of course.' I said, 'If you guys wanna go do it, then let's do it.'"
According to Billboard, the lineup has been given a green light by the estates of the band's founders, drummer Vincent "Vinnie Paul" Abbott and guitarist "Dimebag" Darrell Abbott, as well as Brown, who last year said Wylde wouldn't tour with PANTERA if a reunion were to happen. It's unclear what changed his mind.
Anselmo and Brown have signed with Artist Group International to book their North American dates. Dennis Arfa and Peter Pappalardo will be the responsible agents.
"We are thrilled to be working with such an iconic band and bringing their music back to the fans," comments Pappalardo.