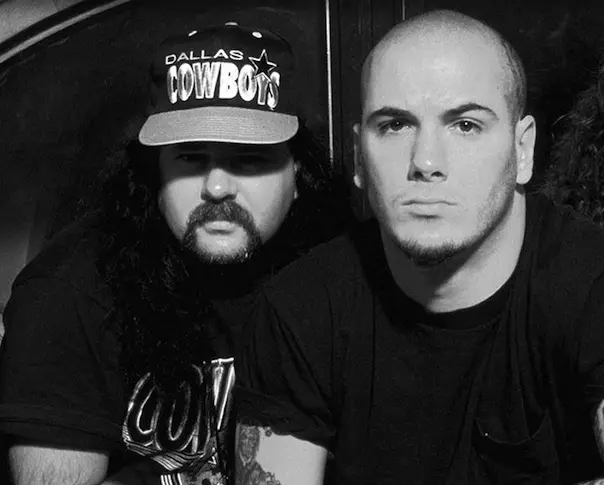 Former PANTERA singer Philip Anselmo has posted a picture of a lit candle in the dark, apparently in response to the passing of his former bandmate, drummer Vinnie Paul Abbott.
Tensions between bandmates eventually brought PANTERA to a split in the early 2000s and the death of Vinnie Paul's brother Dimebag Darrell only widened the divide, especially between Paul and singer Philip Anselmo. Despite public pleas by Anselmo to reopen the lines of communication, Paul expressed no interest in speaking with the singer ever again.
Vinnie Paul and his brother "Dimebag" Darrell Abbott co-founded PANTERA. When PANTERA broke up in 2003, they formed DAMAGEPLAN. On December 8, 2004, while performing with DAMAGEPLAN at the Alrosa Villa in Columbus, Ohio, Dimebag was shot and killed onstage by a troubled schizophrenic who believed that the members of PANTERA were stealing his thoughts.