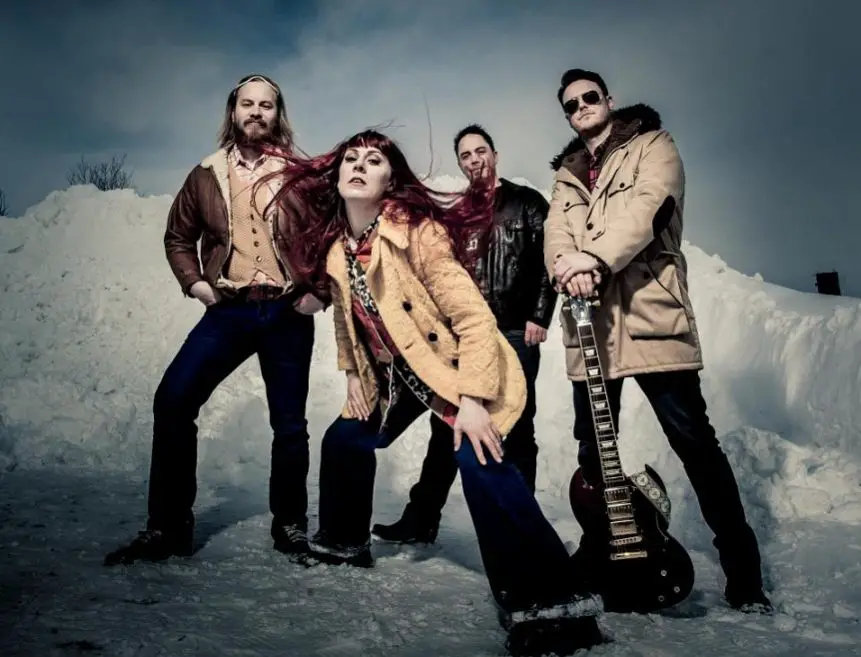 Norwegian rock band PRISTINE, featuring lead singer and primus motor Heidi Solheim, have released the second single off of their upcoming album, "Ninja". Check out "Sophia" track below.
Solheim commented: "'Sophia' is one of our personal favorites on the up-coming album, and we are very excited to be releasing this single. This is a funky rock tune where our organ player really gets to unfold himself on the Clavinet! Sophia herself is a strong and cool woman who doesn't let herself get fooled by diamonds and glitter."
PRISTINE upcoming album "Ninja" will be released on June 23 via Nuclear Blast and is now available for pre-order in various formats. The available formats are: Digipak, Vinyl (black), Vinyl (clear), Vinyl (NB anniversary green) To order them here.
"Ninja" Track Listing:
1. You Are the One
2. Sophia
3. The Perfect Crime
4. The Rebel Song
5. The Parade
6. Ghost Chase
7. Ninja
8. Jekyll & Hyde
9. Forget