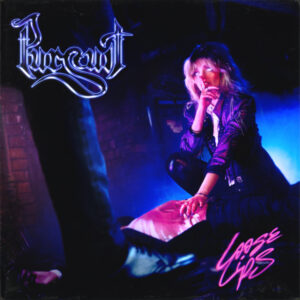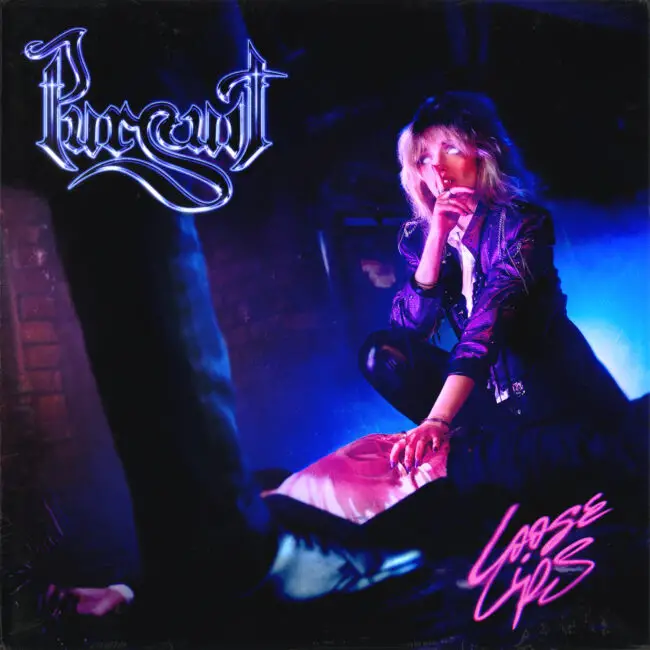 While album cover reminds me of Helix, album starter "Have Their Price" has a strong taste of Kiss especially from the vocals. "Coins on Your Eyes" has also a Kiss taste from "Nowhere to Run" era. Well, I don't know about you my dear child of the night, but those are enough reasons to review and to love Pursuit with "Loose Lips." I can't help it to get more than this. The change of hearts in the middle of tittle track "Loose Lips." got me by the guts. The change seems to be a completely dissimilar song inside a song. Keyboards do a great figure too here.
It's really funny this mind mechanism of making comparisons among bands. It takes only a feature or a trait or a special characteristic of the band to arise the name of other band in my mind. I don't if my dear child of the night really thinks that when I say a band sounds as if another I really mean they are alike. Well, sometimes it might. Sometimes it might not. Both songs I mentioned reminded me of Kiss because of the vocals. They are not really similar. Maybe that's an afective memory that is triggered while listening to the song. What I have to say about Pursuit is that they are a powerhouse. All songs here are highly octaned with lots of adrenaline. Take the frenzy of "Your Last Kiss" that makes my dear fan bang at large. Or even the powerful motorbike inspired and crazed "Roadreaper" with its fast and fiercyful guitar riffing plus the pulsing drumming. Or maybe the from the inner guts vocals that showcase lots of energy and heart more technique. It's really not easy to yell like that. Wonder it alive. Here again I find some Kiss influence. This time from the guitar solo that sounds to be inspired in Ace Frehley's short but effective solo using lots of bends. There are times as in "Porcelain" that I think of Tokyo Blade's way of building a song. It's my afective memory again. The same happen to the intro of "Hate Your Darlings" with a yell that comes from the inners and is my favorite. I guess the first heard it was in a Tokyo Blade's song and now I'm sharing this experience with you my dear child of the night.
If you're in the mood for lots of adrenaline intertwined with lots of melody Pursuit with "Loose Lips" is your deal. It's an album that clearly the guys are having lots of fun playing it. That means a lot.
Pursuit "Loose Lips" will be released on November 25th.
Track Listing:
Lovers Have Their Price
Loose Lips
Coins on Your Eyes
Your Last Kiss
Roadreaper
Porcelain
Hate Your Darlings
Beast with Two Backs
Watch "Hate Your Darlings" official music video: