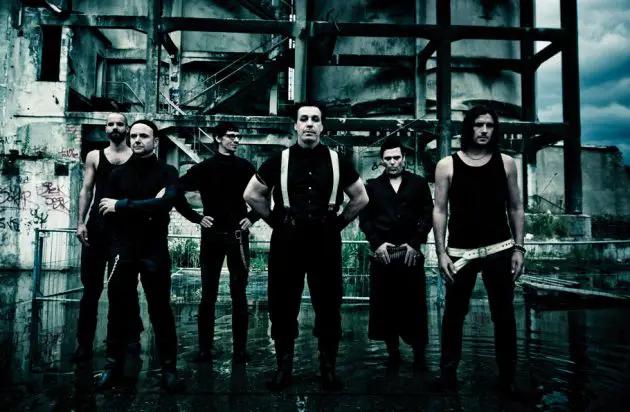 German industrial metallers RAMMSTEIN have completed work on their long-awaited new album for a tentative April release.
In a new interview with Kerrang! magazine, RAMMSTEIN guitarist Richard Z. Kruspe said: "It looks like we will have five music videos coming out this time too. I feel really happy with the album, although a few things might still change, of course."
New album will be released ahead of the band's first-ever European stadium tour, which will kick off on May 27 in Gelsenkirchen, Germany and end on August 23 in Vienna, Austria.
"It's going to be this really, really big and super-intense show," Kruspe said. "It's so funny — during this recording process, we've been like six guys in a band, arguing about each tiny f*cking snare hit. That was also such an intense experience. You name it, everything you could argue about we have. But now that it's done, I'm very proud of what we've achieved. And actually, that intensity is what made our songs even better."
The follow-up to 2009's "Liebe Ist Für Alle Da" was mixed at a Los Angeles studio beginning with Rich Costey, an American producer who has previously worked with MUSE, RAGE AGAINST THE MACHINE and FRANZ FERDINAND, among others.