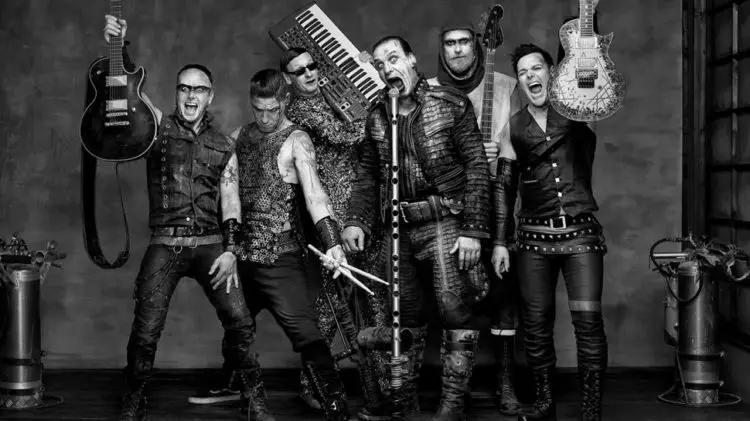 RAMMSTEIN have released an epic nine-minute Specter Berlin-directed video for "Deutschland", the first single from their long-awaited seventh studio album, simply titled "Rammstein".
The album comes out May 17 via UME/Spinefarm in Europe and Caroline Records in the U.S.
The follow-up to 2009's Liebe Ist Für Alle Da was mixed at a Los Angeles studio beginning with Rich Costey, an American producer who has previously worked with MUSE, RAGE AGAINST THE MACHINE and FRANZ FERDINAND, among others.