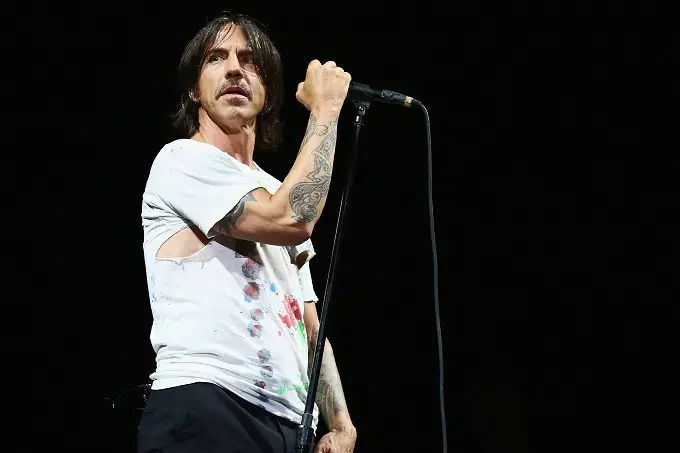 RED HOT CHILI PEPPERS frontman Anthony Kiedis was sent to an area hospital hours before a headlining slot at KROQ's annual Weenie Roast on May 14.
Bassist Flea addressed the crowd, stating, "Anthony is on his way to the hospital right now and we're unable to play this evening. We are devastated about it. We're really sad. We love you so much. We live to rock. …. But unfortunately there's a medical thing that happened and he needed to deal with it." The results of Kiedis' hospital visit had not been revealed at press time. The band is scheduled to play a show at Burbank's iHeart Radio Theater on May 17. Stay tuned for updates on Kiedis' health and the status of their next show.
According to a rep for the Los Angeles radio station, Kiedis was taken from the venue in an ambulance suffering from extreme stomach pain. The exact nature of the problem is unknown at this time.