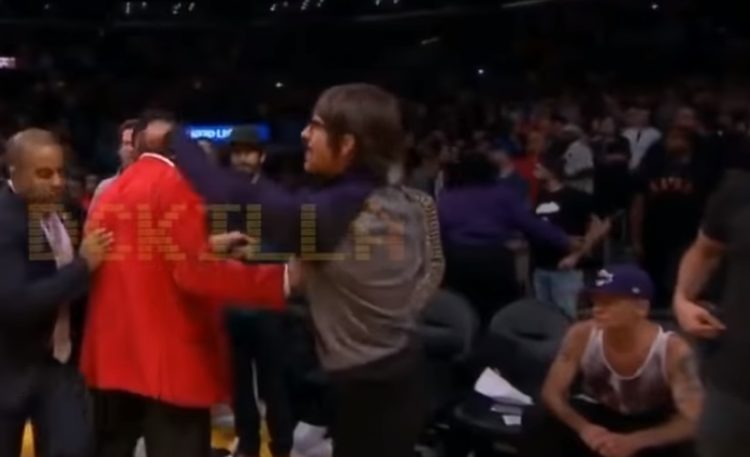 RED HOT CHILI PEPPERS frontman Anthony Kiedis was ejected from this past Saturday's (October 20th) Houston Rockets vs Los Angeles Lakers game at the Staples Center in Los Angeles, CA.
Everything happened when Rockets player Chris Paul was being escorted out of the court after the fight with two players from Lakers. Kiedis, who was courtside with his bandmate Flea, was ejected after throwing profanities and flipping the bird as Paul was being escorted.
Watch the footage below.
https://youtu.be/uukSbxZIycI